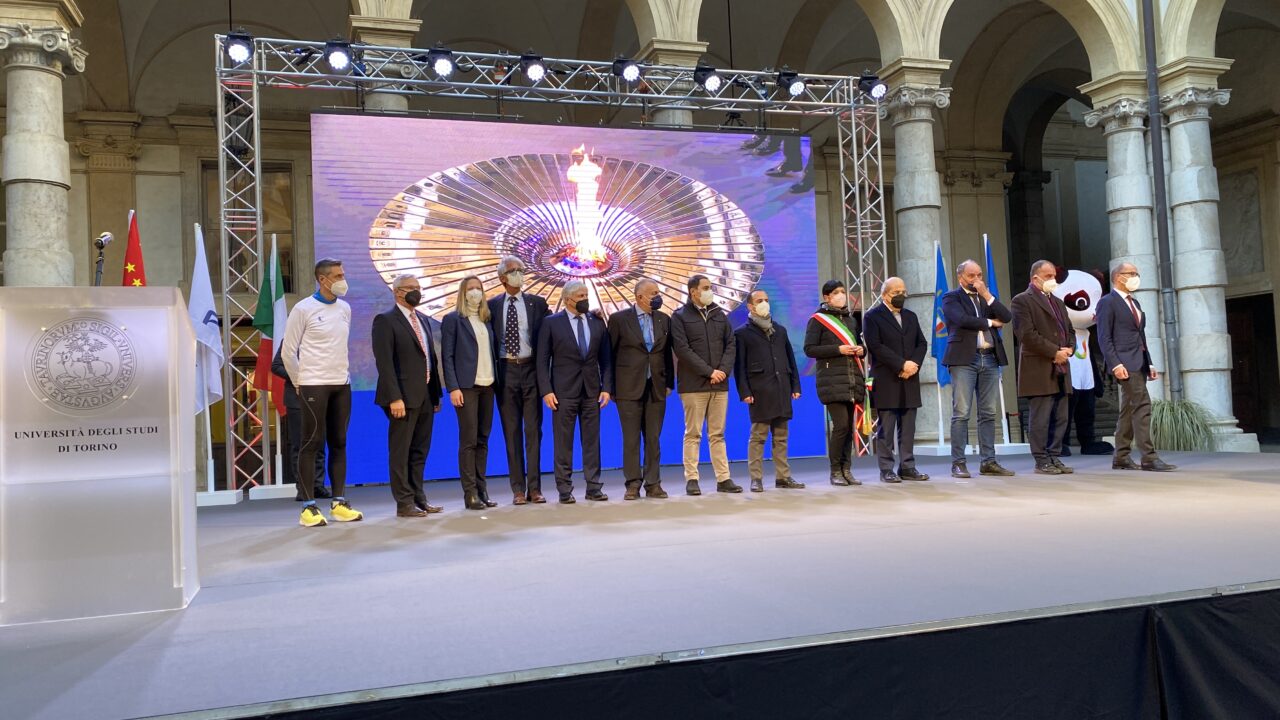 Less than four months before the start of the Lake Placid 2023 FISU World University Games, a delegation from the Adirondack Sports Council and New York state traveled to Torino, Italy, on September 16 to collect the symbolic flame bound for Lake Placid and the Opening Ceremony on January 12, 2023.
"The lighting of the flame at the birthplace of University sport is an exciting moment," said Ashley Walden, executive director for ADKSC, the Organizing Committee for the Lake Placid 2023 FISU Games. "Much like an athlete's journey to Lake Placid, it symbolizes the energy and endurance that it takes to compete at this level."
The Lake Placid 2023 FISU Games, set for January 12-22, is a competition and educational festival expected to draw more than 2,500 collegiate athletes and delegates from 600 universities across 50 countries. The competition consists of 12 winter sports contested throughout New York's Adirondack region including Lake Placid, Saranac Lake, Wilmington, North Creek, Canton and Potsdam.
The ceremony will represent a departure from the traditional oil- or gas-fueled flame. In keeping with the Games' mission of sustainability and commitment to reducing the carbon footprint, the 1959 FISU flame will undergo a symbolic transformation to a battery-powered LED display torch which represents the spirit of competition, power of athleticism and the strength that sport brings to the world's young people.
"The torch is an example of our commitment to host the greenest and most sustainable Games in FISU history and work as one to save winter and the sports that we love," said Walden.
Following the ceremony, the delegation comprised of host partner representatives from ADKSC, New York state and the village of Lake Placid will escort the symbolic flame to the U.S. for an arrival ceremony in New York City on September 22. Over the coming months, it will make ceremonial stops in and around New York, culminating in the carbon-free "lighting" of the Lake Placid FISU Games Opening Ceremony cauldron.
The torch was created and built by Adirondack Studios of Argyle, New York, the same business that built the award podiums for the 1980 Olympic Winter Games.