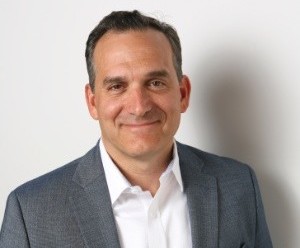 Greg Barckhoff, who has worked in Atlanta sports marketing and events for more than two decades, will be the executive vice president of partnerships and marketing for LakePoint Sports in the metro Atlanta area.
Barckhoff is currently the vice president of partnerships for the Atlanta Basketball Host Committee, which is working with the NCAA to plan and coordinate the 2020 NCAA Final Four at Mercedes-Benz Stadium. Barckhoff will continue to lead fundraising efforts for the Atlanta Basketball Host Committee through the completion of the tournament next year.
"Greg's experience, knowledge and entrepreneurial energy have proven to be invaluable for our efforts to build a strong, viable foundation for growth with the Atlanta Basketball Host Committee," said Dan Corso, executive director of the Atlanta Sports Council. "I'm confident he'll bring that same passion to succeed to LakePoint Sports."
Barckhoff previously held leadership positions with the Atlanta Sports Council, Chick-fil-A Peach Bowl, Georgia Dome, Comcast Sports Southeast, Pittsburgh Pirates, Milwaukee Brewers and the Jeep Aloha Bowl.
"LakePoint Sports has established itself as the nation's premier youth sports destination, and I'm excited to join their growing team and build new relationships and develop innovative partnerships that can take our story across the country," said Barckhoff. "There is a tremendous foundation to build on here and the future is limitless, and I'm grateful for the opportunity."
LakePoint Sports has also added several other hires to its team including: David Healy, executive vice president, strategic brand integration; Heather Higdon, director, experiential events and operations; David Pate, director, partnerships and marketing; and Corbin Bryant, manager, marketing and youth initiatives.
"At LakePoint Sports, these past few months have been a period of significant progress as we forge new partnerships, launch new initiatives and chart a new course forward," said Mark O'Brien, LakePoint Sports president and chief executive officer. "We're building something special here and these talented men and women will work with the dedicated team members already in place at LakePoint Sports to help us carry the positive momentum from this year into an exciting, sustainable future of growth and success."