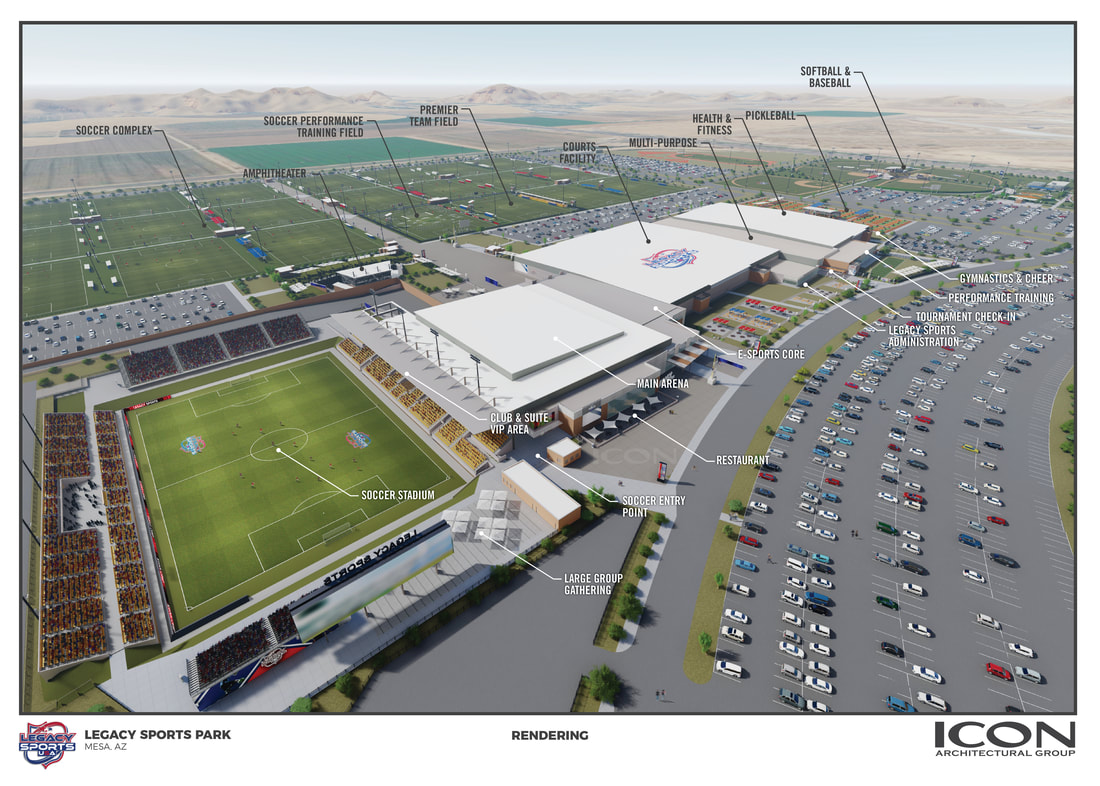 Legacy Sports USA is partnering with the Pro Pickleball Association to host a PPA Tour event as part of a five-year agreement starting in February 2022 at Legacy Sports Park, which is set to open in January 2022 in Mesa, Arizona.
The PPA Tour will kick off its new partnership with Legacy Sports USA next year with the Foot Solutions Arizona Grand Slam, which will take place February 16-20. The event will welcome the top pros in the world and feature a hefty payout to all pro divisions.
Legacy Sports Park features a total of 41 pickleball courts, including a 2,500-seat covered Stadium Court, as well as four medal courts. This marks the second professional Pickleball Tour to commit to hosting events at Legacy Sports Park after the APP Tour signed a 10-year deal in May.
"We are really excited to partner with the Pro Pickleball Association and host PPA Tour events at Legacy Sports Park for the next five years," Brett Miller, president of Legacy Sports USA, said. "We are extremely proud of our pickleball sports complex and can't wait to showcase those facilities for the PPA Tour and all of the other pickleball events and fans that will be hosted in 2022."
The PPA Tour is the Professional Tour of Pickleball and the 2022 schedule will encompass 20 events in 13 U.S. states and one Canadian province. The PPA Tour debuts its new tournament breakdown in 2022 which splits events into four categories — Majors, 1,000s, 500s and 250s. Each category features a staggered system of points awarded to players based on their results that determine future tournament seedings, rankings and end-of-season champions.
"While we are so grateful for the tremendous growth that we've seen thus far, we adhere to our promise to make the PPA Tour bigger and better with each passing year," Connor Pardoe, commissioner of the PPA, said in the release. "We feel that we owe it to our players and fans to continually outperform expectations and surpass new milestones. Our recent partnership with Legacy Sports USA does just that and we can't wait to see what the future holds."