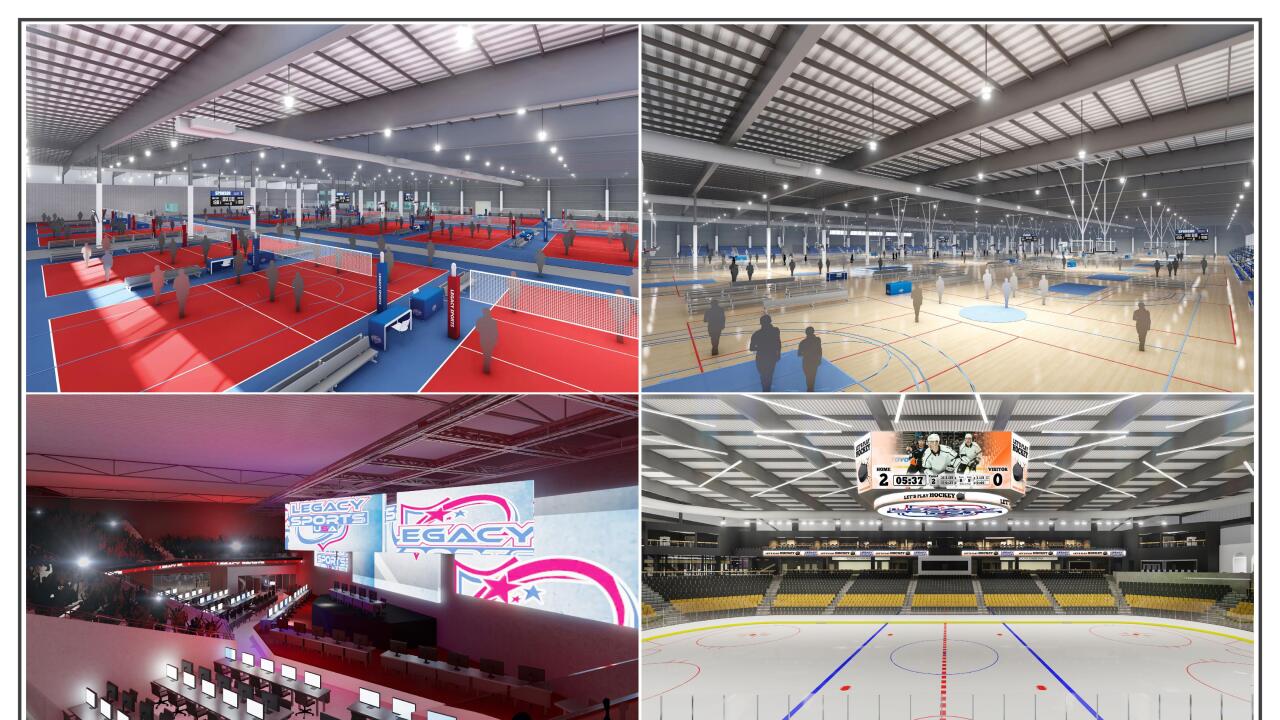 Legacy Sports USA has proposed one of the biggest multipurpose sports complexes in the country to be built in Rutherford County, Tennessee.
The 260-acre development would include facilities for soccer, softball, volleyball, hockey, cheer, esports and more. The proposed Legacy Sports Tennessee will be one of the largest multi-purpose sports and entertainment complexes in North America, just behind Bell Bank Park in Arizona. The proposed project needs approval from the locaal planning commission and city council and would not open until 2024.
The project would feature a 7,000-seat arena, outdoor amphitheater, performance fitness and wellness center, an esports gaming center and more. Developers project more than three million visitors annually.