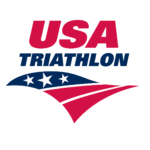 USA Triathlon has announced that the 2019 Toyota USA Triathlon Paratriathlon National Championships will be held in Long Beach, California, July 20. The championships will take place at Alamitos Beach, the proposed site of the triathlon competitions at the 2028 Olympic and Paralympic Games in Los Angeles. The race is part of the inaugural Legacy Triathlon, a new event unveiled by the national governing body last May.
"The Legacy Triathlon enables our nation's top paratriathletes to race for national titles on the same roads where they may be competing for gold medals in 2028," said Amanda Duke Boulet, Paralympic program director at USA Triathlon. "The spectator-friendly course and thriving multisport community in Southern California also gives us the exciting opportunity to showcase our USA Paratriathlon standouts to a new audience."
The Paratriathlon Nationals will include six paratriathlon sport classes: wheelchair users, severe impairments, significant impairments, moderate impairments, mild impairments and total or partial visual impairment. The race will be held in conjunction with an age-group sprint-distance race, with all athletes covering a 750-meter swim, 20-kilometer bike and 5-kilometer run.
"We're delighted to be partnering with USA Triathlon to bring the Toyota USA Paratriathlon National Championships to the home of the 2028 Games," said Dedra DeLilli, group manager for Toyota Olympic/Paralympic marketing. "We're grateful that USA Triathlon shares in our commitment to elevate the Paralympics, the sport of paratriathlon, and most importantly, the elite athletes that work tirelessly day in and day out to race at this level."
Athletes competing at the Paratriathlon Nationals will also have the opportunity to qualify for the USA Paratriathlon Development Team Program, which was created to identity and develop athletic potential leading into the 2024 Paralympic Games in Paris.