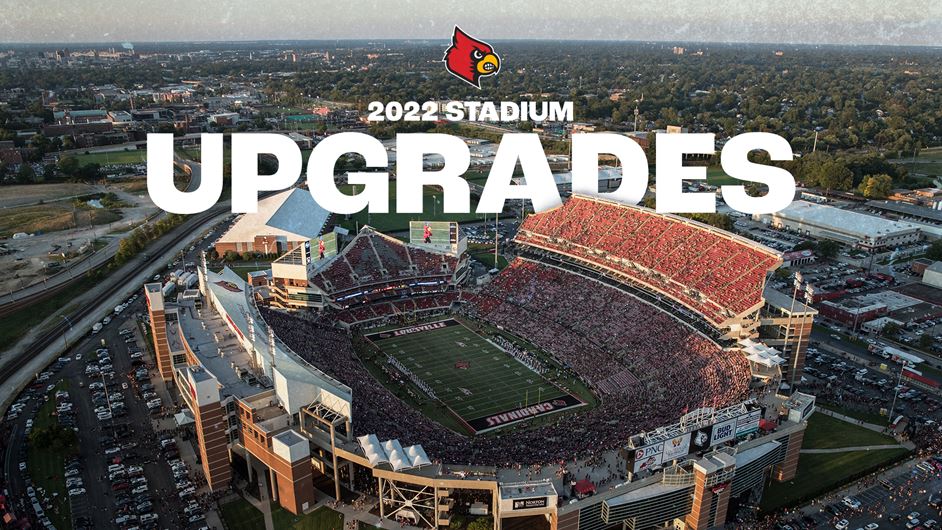 The University of Louisville athletics department is giving the people what they want.
Ahead of the upcoming 2022 football season, athletics staff did extensive in-season and postseason surveying of season ticket holders to find out what could be improved.
When fans arrive this fall, they will find new enhancements to improve the fan experience at Cardinal Stadium with increased Wi-Fi connectivity, club space upgrades, expedited point of entry and concessions improvements.
"These efforts are just the beginning. We know that the game day experience must be evaluated through the eyes of our fans," said interim Director of Athletics Josh Heird. "Our fans' input is invaluable and it is imperative that we listen – even when it isn't fun to hear ­– and turn that input into action."
The athletics department has invested over $5 million to install Wi-Fi access for fans to improve the wireless experience. Louisville is working with AmpThink on the installation that will allow fans to not only have use of the free system, but also allow for more in-venue digital engagement opportunities during the game. Officials anticipate this project to be completed in time for the home opener on September 16 versus Florida State.
A $4 million dollar donation from Angel's Envy has allowed a full renovation of the former Brown & Williamson Club, located on the west side of the stadium, to the new 18,000 square feet Angel's Envy Bourbon Club. And to assist in expediting the gate entry process, new pedestal ticket scanners will be installed to improve entry at Gates 2, 3 and 4, the three busiest gates at the venue.