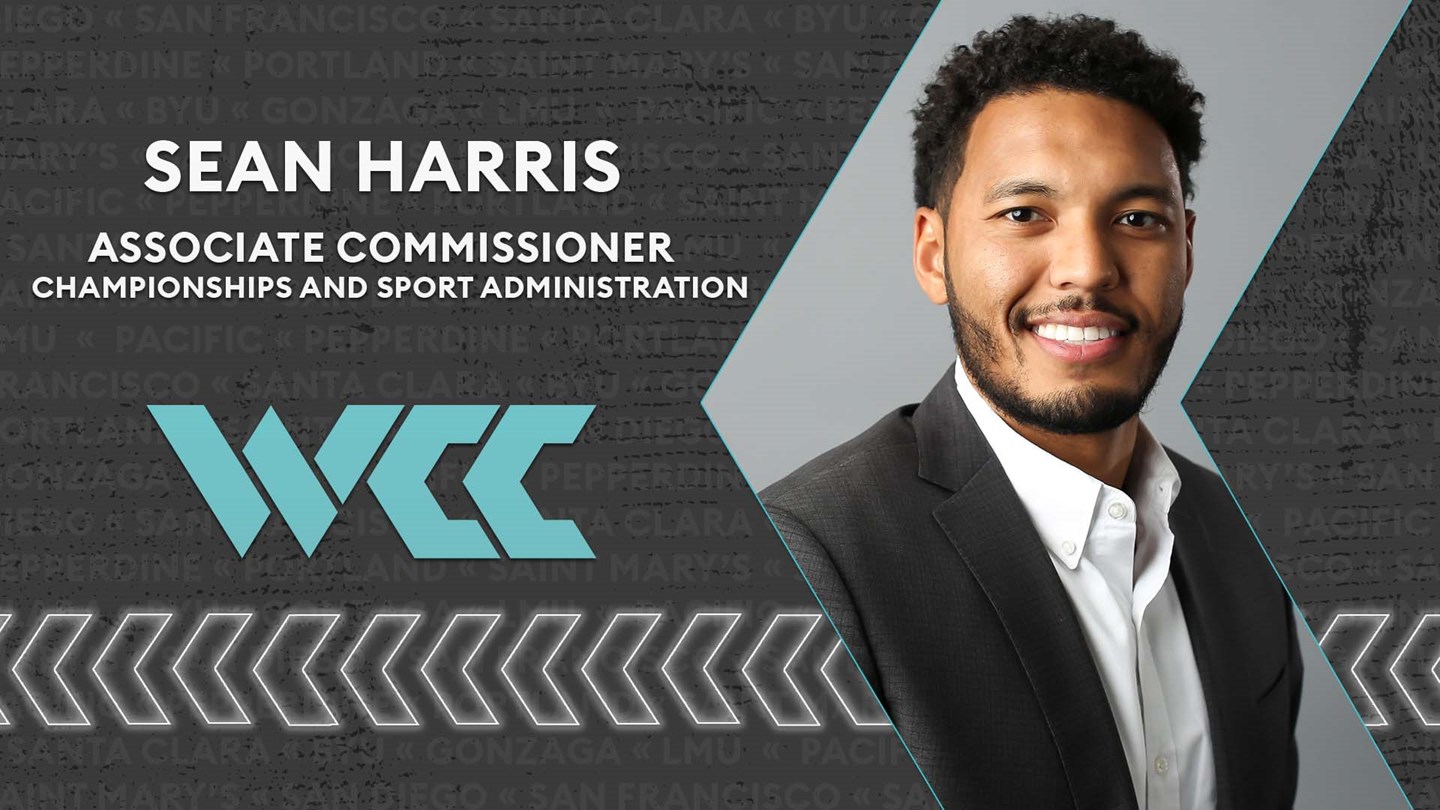 The West Coast Conference has a new associate commissioner for championships and sport administration.
Sean Harris, who has spent the past nine years at the Pac-12 Conference, where he was most recently the assistant commissioner for sports management and championships, is staying out west, but heading to a new conference.
Harris joins the WCC's senior leadership team, where he will oversee operations for all championship events and serve as the sport administrator for several sports.
"I am delighted to welcome Sean Harris to the WCC," WCC Commissioner Gloria Nevarez said. "During our time working together at the Pac-12 Conference, Sean successfully managed several championship events with detail-oriented planning and high-level execution. As a former collegiate student-athlete himself, Sean is committed to providing an exceptional experience for the student-athletes and coaches of the WCC. Sean is a great addition to our senior leadership team. He developed strong relationships with the membership during his time at the Pac-12 Conference and I look forward to having him work closely with our membership to further enhance the overall championship experience."
During his nine years at the Pac-12, Harris managed championship operations and was the conference's sport administrator for volleyball, men's golf, men's and women's cross country and men's and women's track and field. Harris served as the assistant tournament director of the Pac-12 Women's Basketball Tournament in Las Vegas.
"I am excited to join the West Coast Conference team and begin working with Gloria Nevarez, her staff and most importantly our membership," said Harris, a former decathlete at Washington State from 2008-2013. "Building relationships with campus administrators and coaches is a top priority and I look forward to collaborating with all of our stakeholders to enhance the student-athlete experience."
While managing championship operations, Harris played a key leadership role in the Pac-12's Global Grant Program. He helped lead operations for five conference-sponsored events and tours in Australia and China.