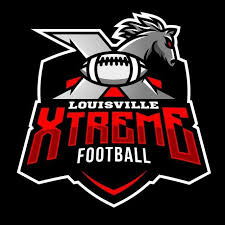 The Louisville Xtreme, a new indoor football league team that will start in the Indoor Football League in 2021, has signed UofL Health as the team's title partner through the 2023 season at the cost of $100,000.
The title partnership is UofL Health's first entry into professional sports sponsorships. As part of the three-year partnership, UofL Health will provide support for the team on COVID protocols for players, staff and fans. Wellness screenings and general health information will also be available at select games.
"UofL Health is proud to invest back into our community by helping kick off the inaugural season of Louisville Xtreme," said Tom Miller, chief executive officer of UofL Health. "The COVID pandemic has taken its toll everywhere but, as conditions improve, we are hopeful the Louisville region will rally again around its enthusiasm for sports and support this team."
The Indoor Football League has 14 teams and will add two more teams in 2021. The Xtreme's home field will be announced at a later date; plans to play at Freedom Hall were disrupted by the COVID-19 pandemic.
"It is an honor to welcome UofL Health as our title partner with the Louisville Xtreme," said Victor Cole, general manager of the Xtreme. "With UofL Health we have an outstanding partner that will not only ensure the health and well-being of our players but will assist us in making sure that our fans and staff remain safe and healthy in these unprecedented times."