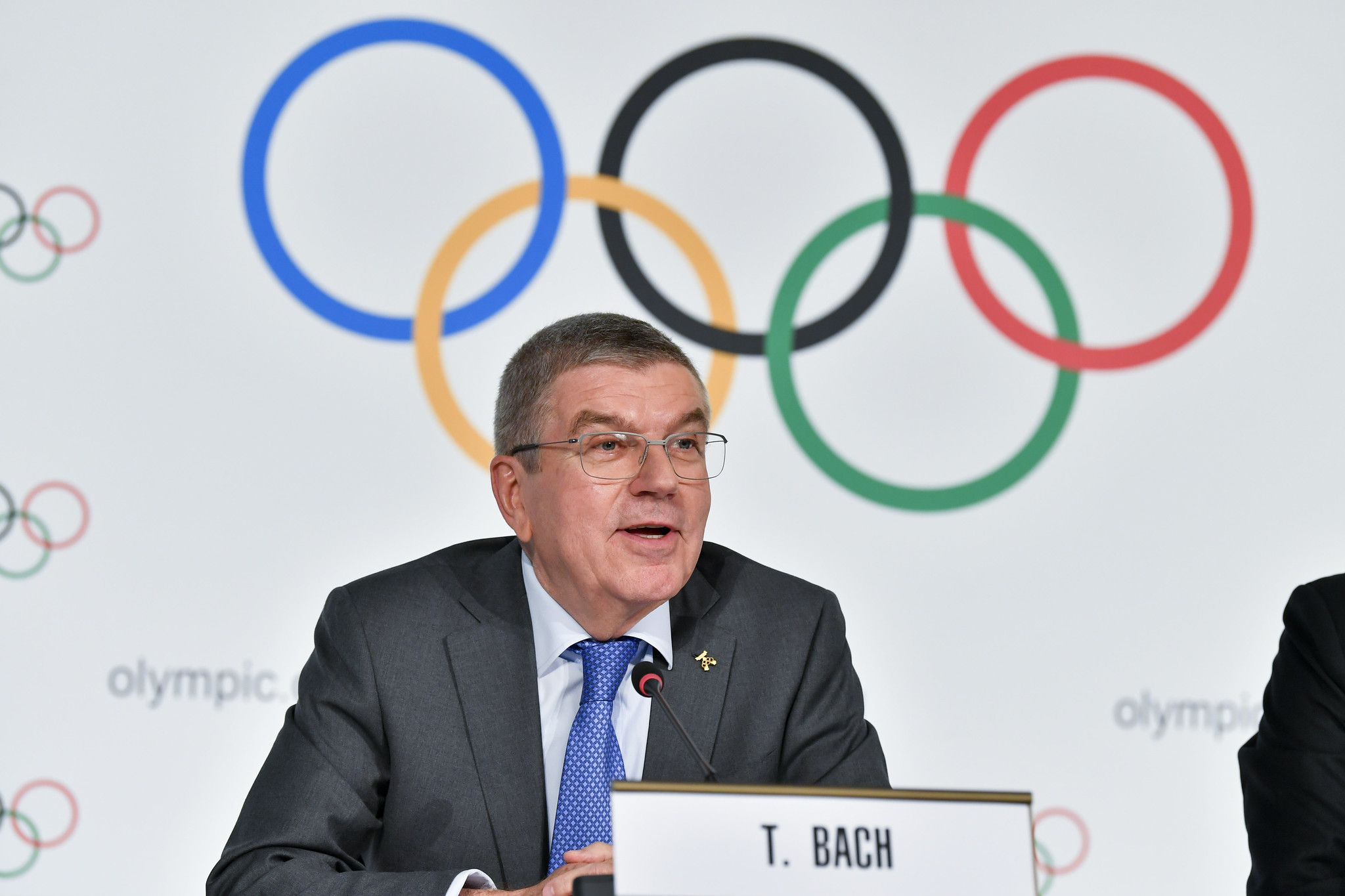 As many leagues in the United States struggle to keep together a schedule as cases surge, the biggest event in the world — the Olympic Summer Games — remains on schedule for its 2021 date and the International Olympic Committee's president says he is "very, very confident we can have spectators in the Olympic stadium next year."
Thomas Bach made the comment during a meeting in Japan checking on progress for the rescheduled event, which will start July 23, 2021. The visit comes after Japan held a gymnastics meet in early November with several thousand in attendance. Athletes who competed in the event quarantined for two weeks and were largely kept in isolation akin to the bubble format that other pro U.S. leagues utilized over the summer, along with taking daily COVID-19 tests.
Japan also this fall had near-capacity crowds for one weekend of exhibition baseball held at the stadium that will host the sport next summer. Japan has about 1,900 deaths attributed to COVID-19. It sealed off its borders until recently and has almost 100 percent mask-wearing by the public.
Whether the Olympics and Paralympics goes off as scheduled in 2021 is not up for debate among the organizers, as Japan's Olympic minister Seiko Hashimoto said the Games must be held "at any cost." The costs of having to cancel again in 2021 would be prohibitive; the IOC gets almost three-quarters of its revenue from TV deals to broadcast the Games such as NBC's contract that is worth over $1 billion per Olympics.
The news about a potential vaccination that would be available within the next year also has boosted the hopes for both the IOC and Tokyo organizers.
"In order to protect the Japanese people and out of respect for the Japanese people, the IOC will undertake great effort so that as many (people) as possible — Olympic participants and visitors will arrive here (with a) vaccine, if by then a vaccine is available," Bach said after talks with Japan's Prime Minister Yoshihide Suga this week.