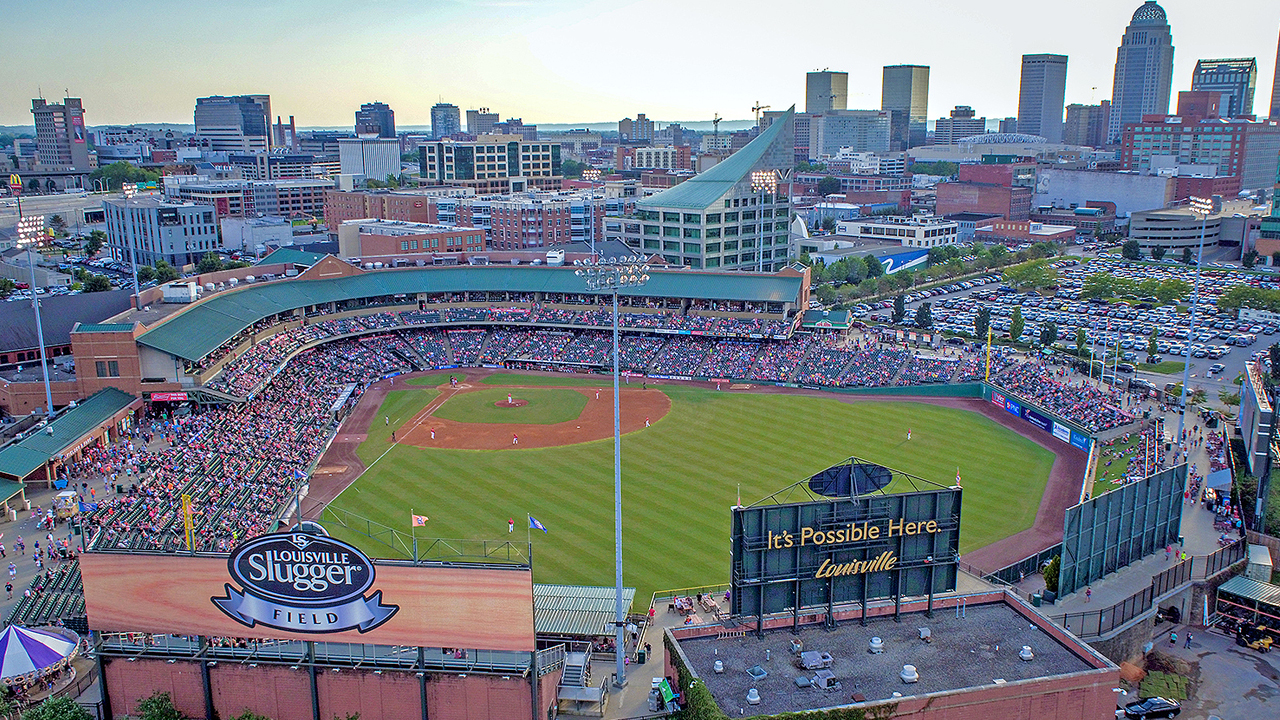 Fan amenities and new bullpens are among the renovations planned for the home of the Triple-A Louisville Bats to take place over a two-year period.
The renovations would be part of a broader agreement as part of a lease agreement extending the Bats' stay at Louisville Slugger Field through at least the 2038 season, plus a further five-year option to extend the lease to 2043. Under the contract, the Bats will pay approximately $14 million to use the facility for the next 20 years, with the city of Louisville providing $8 million in capital funds toward ballpark improvements.
The plans drawn up by local architecture firm Carman include removing four sections of fixed seating on the right-field line and converting it to a berm area with other right-field bleachers demolished for a new pavilion. The bullpens for both teams would also be moved beyond the outfield walls from their current spots along the outfield. Expansion into the parking lot area would allow the venue to have a new kids area along with overall new concession and bar areas, shade structures and various lobby and suite improvements.
The home of the Cincinnati Reds' top affiliate is noteworthy for having a former train shed on the site with views of downtown Louisville, Kentucky, visible throughout the stadium. The ballpark opened in 2000 and has a capacity of 13,131 for baseball. When it hosted USL soccer club Louisville City FC, the capacity was downsized to just under 8,000; the team finished playing at Louisville Slugger Field in 2019 and plans to move into its own stadium in 2020.