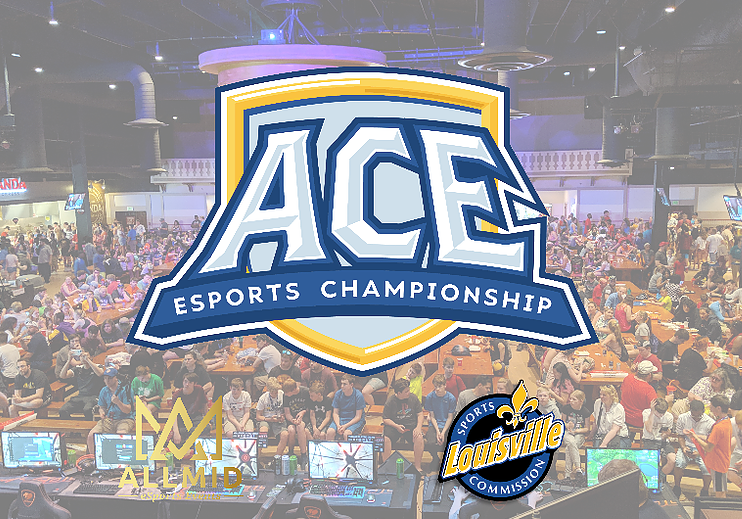 Louisville, Kentucky, will host its first esports competition, a collegiate and high school student event in partnership between AllMid, an esports event producer, and the Louisville Sports Commission. The inaugural ACE Esports Championship will be staged April 18–19 on the University of Louisville campus. ACE is being billed as the first student-focused esports event held in the region with collegiate and high school players facing off in competition.
"Our goal with this event is to bring together the collegiate and high school esports communities," said AllMid CEO Niko Tsirlis, whose company will oversee game competition. "The event empowers students in the esports community by connecting them to industry opportunities and resources around a fun and competitive event experience."
The event will feature competition in League of Legends, Super Smash Brothers Ultimate and Fortnite, with prizes for each. The Fortnite tournament will feature up to 100 players at a time playing simultaneously. The event will be open to student teams and individuals from throughout the United States and Canada.
The competition will be free and open to the public and broadcast live on Twitch.
The Ohio-based AllMid formed in 2015 with a goal of engaging grass-roots and student esports communities throughout the Midwest and beyond.
"We have a long history of owning and operating successful sporting events and activities that provide high-end experiences for participants and fans," said Karl Schmitt, Louisville Sports Commission president and CEO. "We partnered with AllMid because of its proven track record and commitment to the player experience under the leadership of Niko Tsirlis."