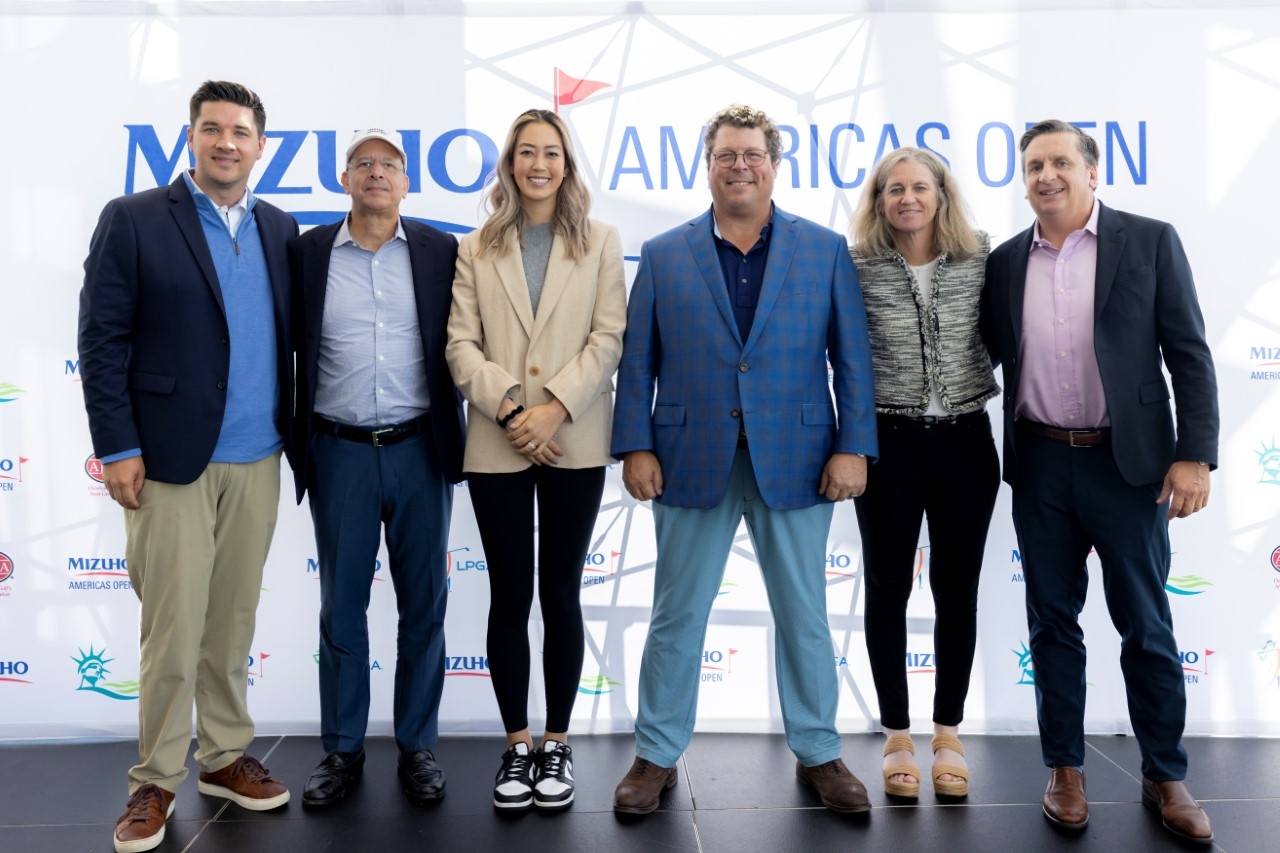 The LPGA and Mizuho Americas, the NYC-headquartered arm of one of the largest financial institutions in the world, has announced that the inaugural Mizuho Americas Open will take place May 29 through June 4, 2023, at the Liberty National Golf Club in Jersey City, New Jersey.
The Mizuho Americas Open will mark the first time Liberty National welcomes the LPGA Tour after hosting several multiple PGA Tour stops and the Presidents Cup. The tournament will see the best female golfers in the world compete for a $2.75 million purse, one of the largest non-major championship purses on the LPGA Tour calendar for the 2023 season.
"The Mizuho Americas Open is a purpose-driven partnership that aligns our shared values of opportunity, equity, and advancing the next generation of talent," said Shuji Matsuura, chairman & chief executive officer, Mizuho Americas. "We look forward to collaborating closely with the LPGA and inviting colleagues and clients to join in supporting this world-class event that promotes women, celebrates excellence, and sets new standards of competition."
In addition, the Mizuho Americas Open will simultaneously host an American Junior Golf Association Invitational, which will provide the opportunity for 24 female junior golfers on the AJGA Tour to compete alongside the 120-player LPGA Tour field. This unique format marks the first time that the AJGA and the LPGA have partnered.
"The Mizuho Americas Open is an exciting addition to the LPGA Tour schedule, offering a unique opportunity to showcase the very best of today's players competing alongside the future of the game," said Mollie Marcoux Samaan, commissioner, LPGA Tour. "As the worldwide leader in women's golf, the LPGA is committed to integrating and growing all parts of the female golf ecosystem and this event is perfectly aligned with that goal. From the first time we met the teams at Mizuho and Liberty National, it was clear how committed they both were to making this a game-changing event for players, employees and fans."
As part of the launch, LPGA Tour veteran Michelle Wie West, who recently took a step back from professional competition, will serve as tournament host and Mizuho Brand ambassador.