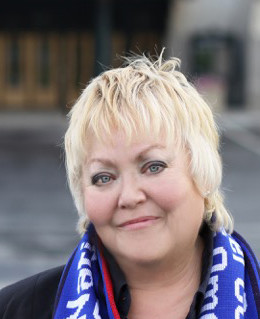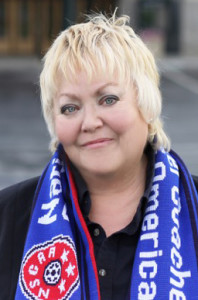 The National Soccer Coaches Association of America  has named Lynn Berling-Manuel as its chief executive officer, effective July 1. Berling-Manuel will be the first woman to lead the NSCAA in its 75-year history. She will succeed Joe Cummings, who is leaving the position after six years.
"The NSCAA is the coach education expert in American soccer," Berling-Manuel said. "It continues to help transform our game to the level we all want and expect it to be. I'm excited to be a part of that mission and to help lead this association of soccer coaches to even greater success."
Berling-Manuel joins the NSCAA after nearly eight years as chief marketing officer of the American Youth Soccer Organization in Torrance, California. With nearly 500,000 players and 70,000 coaches, AYSO is the largest youth soccer club in the world. At AYSO, Berling-Manuel guided all brand management, partnership development, fundraising and communications efforts. Prior to AYSO, Berling-Manuel worked for Soccer America Communications LLC from 1991 to 2007 in a variety of roles including CEO, publisher and editor-in-chief.
"It's an exciting time for us to have Lynn Berling-Manuel guide us into this new era of the association," said NSCAA President Mike Jacobs. "Her experiences in the industry as an executive with Soccer America and AYSO, coupled with her long-standing leadership role within the NSCAA, make her a natural fit as our CEO."
Berling-Manuel has been a longtime member of the NSCAA and an appointed at-large member of the NSCAA Board of Directors since 2006. She is also a member of the U.S. Soccer Diversity Committee.
Founded in 1941 and based in Kansas City, Missouri, the NSCAA is a nonprofit organization with a mission to educate coaches, encourage excellence and serve the soccer community. It is the world's largest soccer coach organization with members at every level of the game.