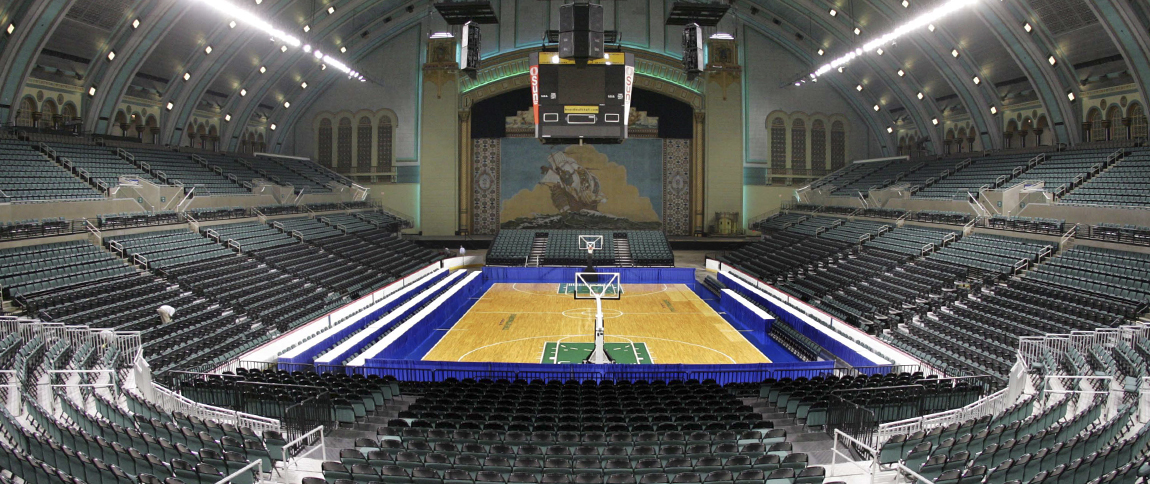 The Metro Atlantic Athletic Conference has signed a one-year contract extension with Jim Whelan Boardwalk Hall to host the league's basketball championships through 2023 in Atlantic City, New Jersey.
The 2021–2022 season for the conference ends with the men's and women's tournaments at the historic venue from March 8–12. Boardwalk Hall was selected to host three MAAC Men's and Women's Basketball Championships from 2020 through 2022 before the 2020 championships were cut short due to the COVID-19 pandemic, while the 2021 championships was held with limited access as a result of the pandemic.
"This is great news for local college hoops fans and I want to thank the management team at Jim Whelan Boardwalk Hall, the Atlantic City Sports Commission and CRDA for their continued support," said MAAC Commissioner Richard Ensor. "As the region emerges from the pandemic that has impacted live sports and entertainment the MAAC sees 2022 and 2023 as a tremendous opportunity to revitalize interest in MAAC basketball for the teams and fans traveling as well as the local community."
The one-year extension will allow the conference to host the 2023 tournament from March 7–11 in Atlantic City.
"We are excited to announce the renewal of our partnership with the Metro Atlantic Athletic Conference and that we will be again hosting the 2023 MAAC Men's and Women's Basketball Championships," said Jim McDonald, general manager of Boardwalk Hall. "We look forward to showcasing our world class facility to the spectators and provide a great back drop and atmosphere for each of the participating university's student athletes and coaches."
"The Metro Atlantic Athletic Conference Men's and Women's Basketball Championships is a significant sporting event for the destination to host," said Larry Sieg, president and chief executive officer of Meet AC and the Atlantic City Sports Commission. "The level of exposure Atlantic City receives during the televised programming on ESPN networks are unrivaled."