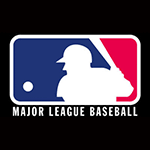 Major League Baseball and USA Baseball have announced the launch of "Play Ball," a new initiative designed to encourage widespread participation in all forms of baseball activities among all age groups, with an emphasis on youth. The program will highlight ways baseball can be played—including outside of organized baseball leagues and tournaments—ranging from playing catch, stickball and Wiffle ball to participating in skills competitions like "Pitch, Hit & Run." The initiative also will provide players, parents and coaches with information and resources to help with proper play and instruction.
 Playball.org will serve as the initiative's online home and will also be accessible at mlb.com, usabaseball.com and other partner websites. Coaching tips and parent resources will be prominent components of the site. Playball.org will also provide parents, coaches and children with information on how to participate in Play Ball activities, links to youth-related news and events and searchable maps to help find local community leagues. Health and safety information, including on MLB's Pitch Smart and Play Sun Smart programs, also will be available.
"Play Ball is our largest effort to grow baseball and softball at the grass-roots level, particularly among kids," said MLB Commissioner Rob Manfred. "The program will emphasize not only organized baseball and softball activity, but also the many variations of the game that do not require 18 players, umpires or a diamond. We are looking forward to working with USA Baseball and our partner organizations to encourage participation in the many ways to enjoy the 'National Pastime' and to strengthen our support of traditional styles of play."
USA Baseball Executive Director and CEO Paul Seiler said, "The launch of Play Ball is a landmark occasion for our sport. With the support of Major League Baseball, we are thrilled to take a more active role in the proliferation of our game and offer innovative resources to our national member organizations and their constituents. While the launch of Play Ball is the culmination of a lot of hard work, today represents the beginning of our partnership with MLB to grow the game at the grass-roots level."
Additionally, MLB and USA Baseball are launching the Play Ball Mobile Coaching App, a free tool for coaches at every level. Coaches can access the app as guests, but by logging on with Play Ball credentials, users can create customized practice plans, organize team data and gain access to hundreds of drills with information about difficulty level, recommended duration, diagrams and videos for each exercise.
Another feature of playball.org will be "Baseball Near You," a database of baseball-playing opportunities, searchable by ZIP code. The database will include more than 10,000 leagues across the United States and will identify playing opportunities and contact information for player registration. The effort is in collaboration with American Legion, Dixie Boys and Majors, Little League Baseball and Softball, Reviving Baseball in Inner Cities and the MLB Urban Youth Academies.