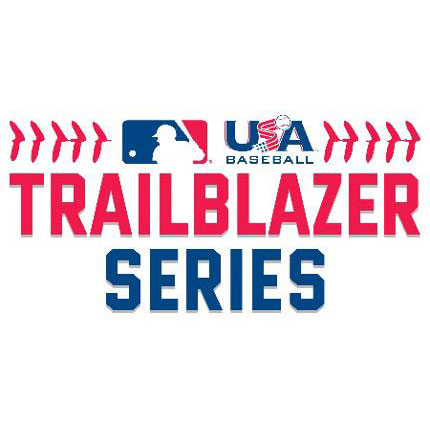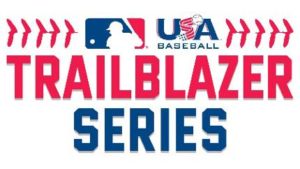 Major League Baseball and USA Baseball have announced the launch of the first Girls Baseball Breakthrough Series (GBBS), designed for the on-field development and scouting of female baseball players, ages 17 and under. The event will be held at Historic Dodgertown in Vero Beach, Florida, May 31–June 4. Additionally, MLB and USA Baseball announced the return of the second annual Trailblazer Series, which will take place April 12–15, at the MLB Youth Academy in Compton, California. Held in conjunction with Jackie Robinson Day, the four-day tournament will feature approximately 100 girls, ages 11-13, from 21 states, Washington, D.C., Puerto Rico and Canada.
"Women playing baseball is an important part of our sport's history," said MLB Commissioner Robert Manfred. "That legacy is also significant to the game's present and future. We are proud to work alongside USA Baseball in creating events that raise the profile of girls' and women's baseball. We are committed to ensuring that any young woman who chooses to play baseball, particularly through our RBI programs and MLB youth academies, will have the opportunity to do so."
Participants of both the Trailblazer Series and the Girls Baseball Breakthrough Series will receive direct insight from coaches and be a part of discussions with women leaders in baseball. Both events are the latest joint efforts between MLB and USA Baseball to promote player development, health and educational resources.
"USA Baseball has prided itself on providing an avenue for women to play baseball through the inception of our Women's National Team program in 2004," said Paul Seiler, executive director and CEO of USA Baseball. "It is inspiring to witness the tremendous growth in participation and popularity of women's baseball in our country; and we are honored to work with Major League Baseball to continue providing fruitful opportunities for any young woman who is passionate about playing the game of baseball."
USA Baseball also received statements of support from its national member organizations, which sanction youth and amateur leagues across the country and around the world. Organizations that issued statements in support of women and girls playing baseball include leaders from USSSA, Pony Baseball and Softball, the National Amateur Baseball Federation, Dixie Boys Baseball, Dixie Youth Baseball, Little League, Babe Ruth League and the National Amateur Baseball Federation, among others.