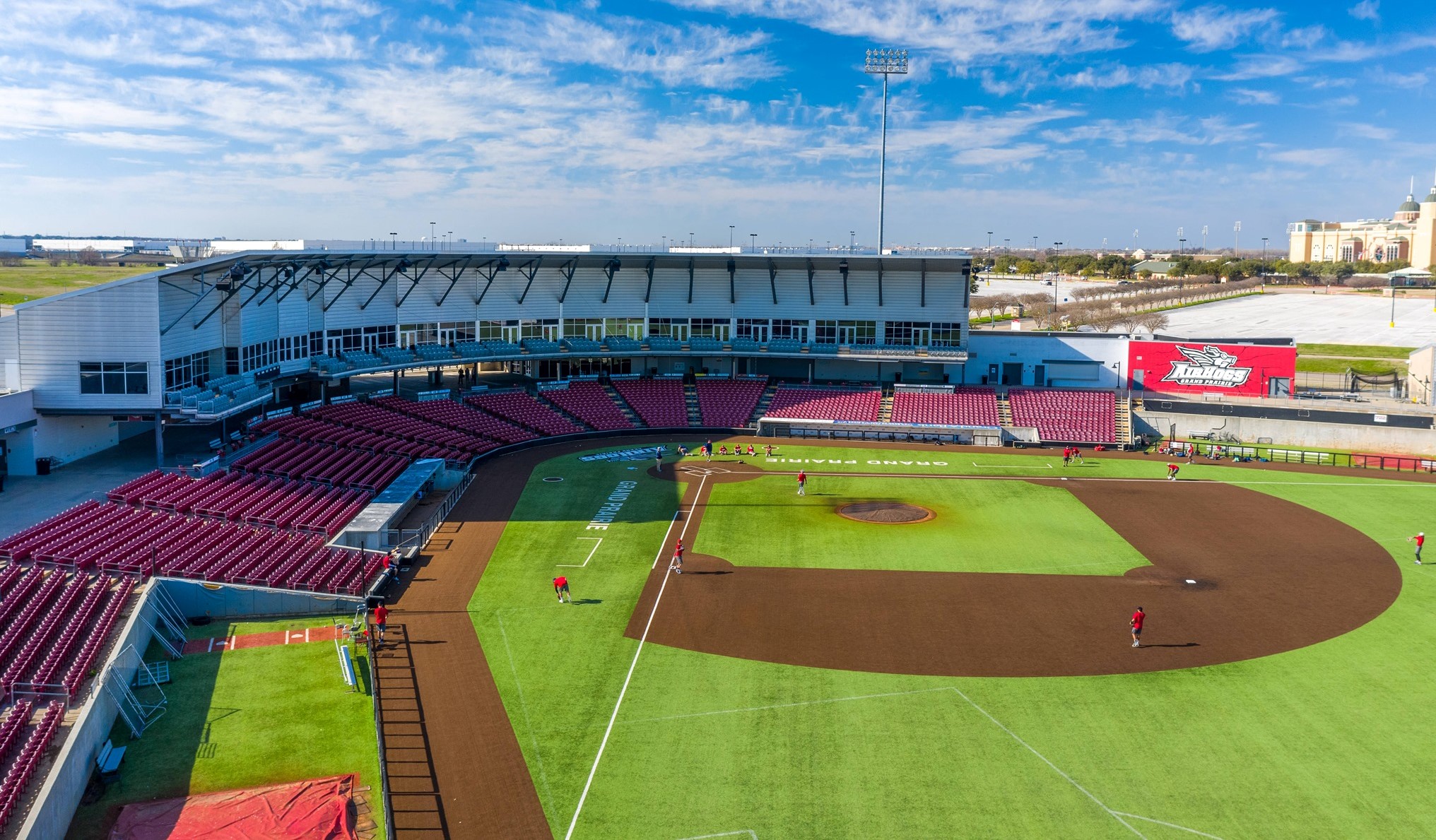 Major League Cricket will redevelop a baseball stadium in Grand Prairie, Texas, to become the first major cricket stadium in the United States that will also serve as a high-performance center and training base for the USA Cricket national team.
Major League Cricket and the city of Grand Prairie have agreed on a long-term lease agreement to redevelop AirHogs Stadium, the former home of the Texas AirHogs, which was an independent league team from 2008 through this past year. Redevelopment of the venue is scheduled to take place throughout 2021 before the venue plays host to the Texas MLC franchise that is planned to launch in 2022.
"As the first Major League Cricket stadium in the United States, Grand Prairie represents a seminal moment for the sport in America and we are incredibly excited to partner with the city of Grand Prairie to bring Major League Cricket to Dallas," said Sameer Mehta and Vijay Srinivasan, co-founders of Major League Cricket. "Grand Prairie's centralized location in the U.S. and the thriving Texas cricketing community, allied with the quality of the facility, made it the perfect site for us and we are certain that this is the beginning of a fruitful long-term partnership with the City that will bring much success."
AirHogs Stadium is located between Arlington and Dallas and seats a capacity of 5,445 with 13 luxury suites and ample space for amenities. The stadium will be repurposed with an increase in the seating capacity planned to accommodate more than 8,000 spectators with additional and upgraded hospitality features. The redeveloped stadium is slated to be ready in spring 2022.
"We are very excited about this opportunity to bring cricket to Texas by converting our minor league baseball stadium," said Grand Prairie Mayor Ron Jensen. "Cricket is the second most popular sport in the world behind soccer, with a large and growing audience in the states. We look forward to an exciting future with our partners."
The new stadium will see the existing baseball diamond converted to an international size and quality cricket field, a number of training nets and batting lanes added and two additional outside turf fields. USA Cricket recently released the organization's first Foundational Plan with a vision to establish cricket as a leading sport in the U.S. and the Texas-based venue will also be a centerpiece of USA Cricket's efforts to bring major international events to the United States including the ICC T20 World Cup by 2031.
"We now have a world-class facility to develop our domestic talent and help us fulfill the goals we announced in our Foundational Plan," said Paraag Marathe, USA Cricket Chairman. "The successful development of a cricket-dedicated stadium has long been a priority for us and it is a significant stride forward for the growth of cricket in America. We also look forward to bringing international cricket events and the crowds that go with them, to our new stadium and to help introduce the sport to a broader audience."