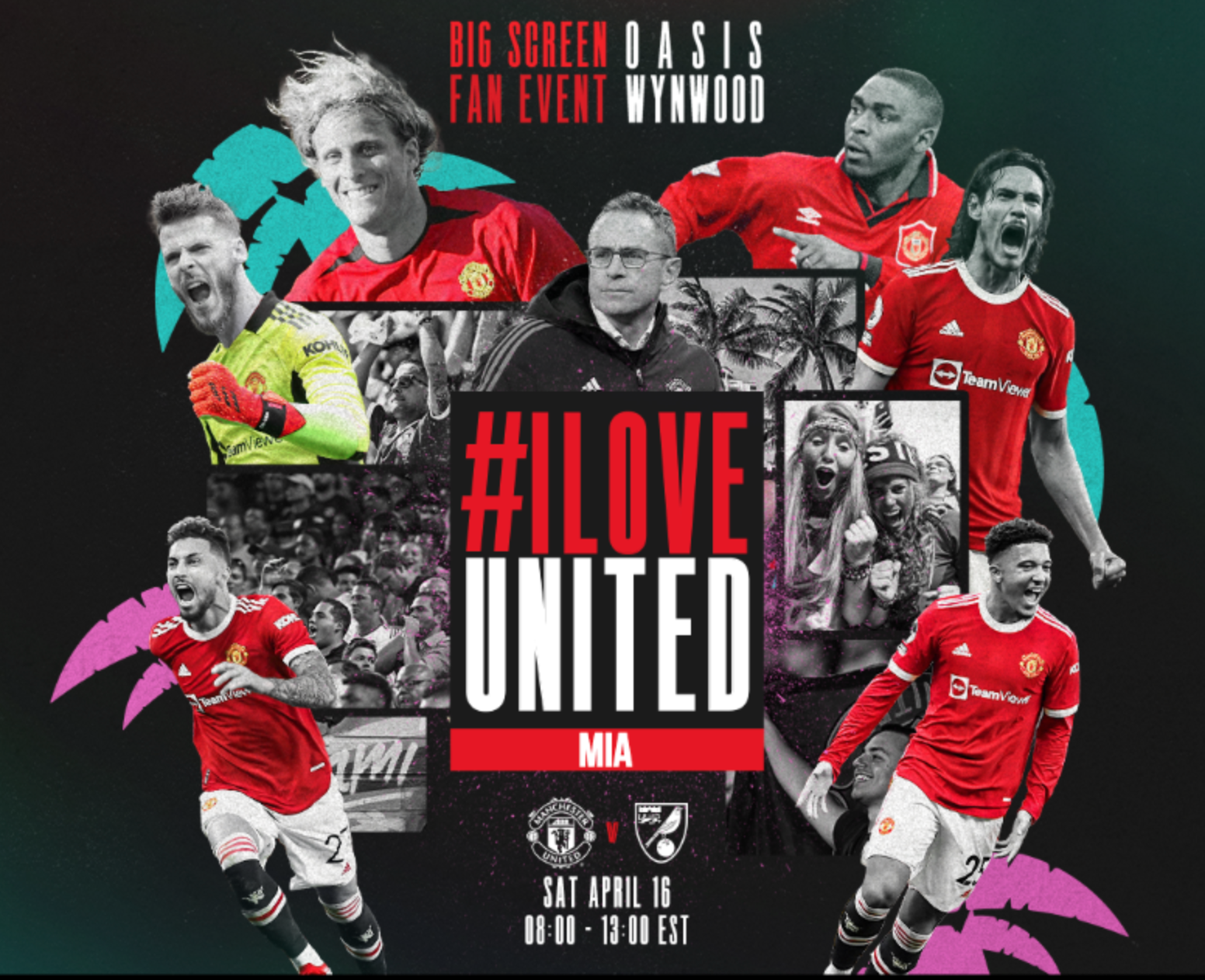 English Premier League powerhouse Manchester United, one of the biggest sports franchises in the world, will have a U.S. fan event for the first time in three years on April 16 in Miami.
#ILOVEUNITED MIA will start at 8 a.m. at Oasis Wynwood building to a live screening of the Premier League match against Norwich City. FIFA World Cup Golden Boot winner Diego Forlan and Andy Cole, one of the club's greatest goalscorers of all-time, will be at the event to meet fans throughout the day.
Fans can apply online for tickets and exclusive content by visiting www.manutd.com/iloveunitedmiami by April 10 with successful applicants notified by email by April 13.
"We are delighted to be bringing #ILOVEUNITED back to the United States and to Miami for the first time," said Victoria Timpson, Manchester United's chief executive officer of alliances and partnerships. "Returning to the USA for such an important moment underlines our commitment to connecting with fans in the US and we cannot wait for them to experience the atmosphere of watching a match together with thousands of like-minded fans."