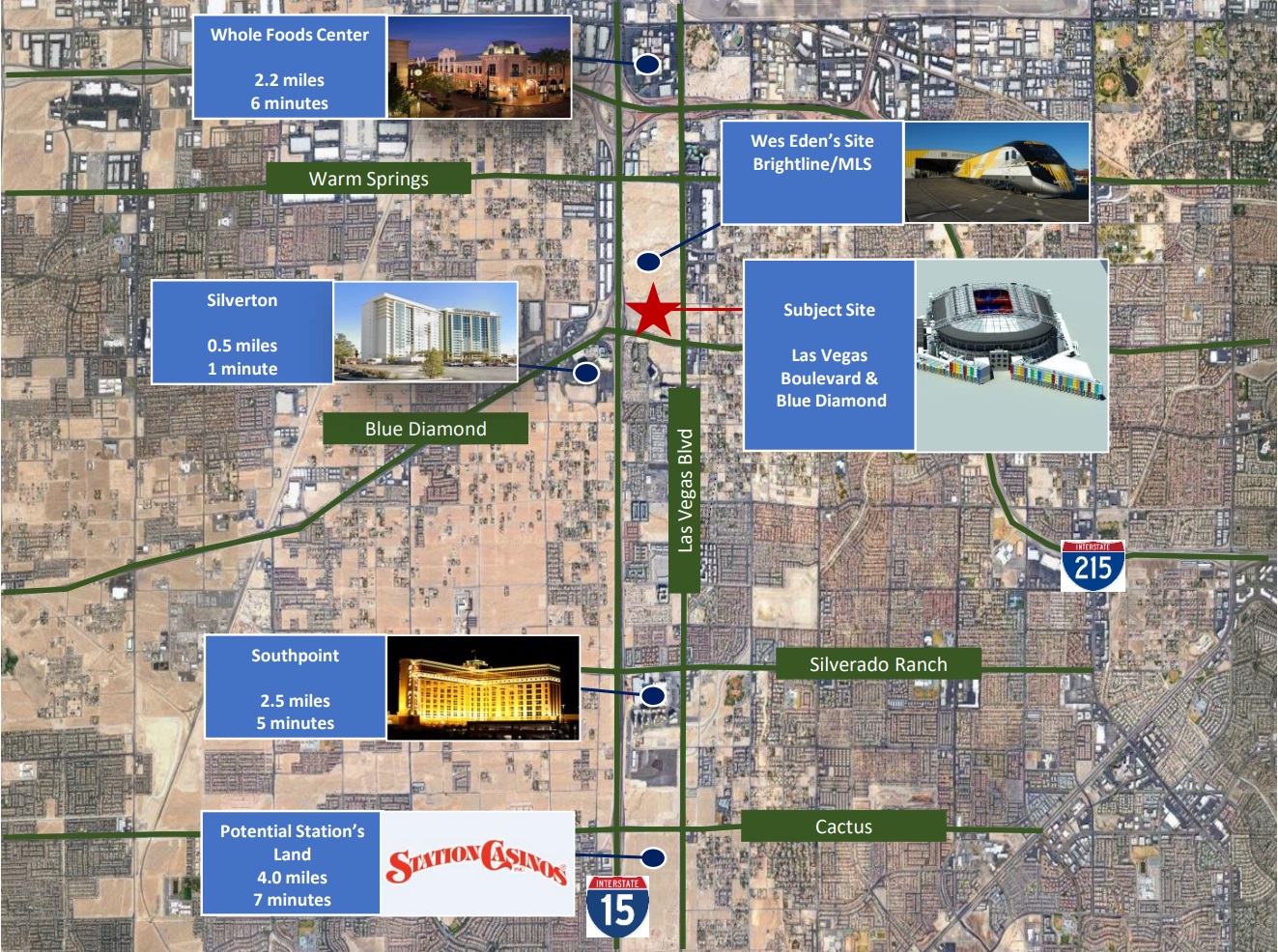 Oak View Group is planning to build a $3 billion arena and entertainment district on the Las Vegas Strip to add to its list of new arena projects with a 20,000-seat arena, casino, hotel and more — including the possibility of being the home for a NBA expansion team, OVG Chief Executive Officer Tim Leiweke said.
"Should the NBA decide to come and by the way, there's no certainty or no guarantees that the NBA is ever coming to Vegas, but should they come, we certainly will be NBA ready," Leiweke told CNBC on Wednesday.
The 25-acre district would be located on 66.5 acres of land near the intersection of two major freeways, I-15 and I-215.
"South of the Las Vegas strip represents one of the few areas of potential future growth of the gaming and entertainment corridor," said Leiweke. "This unprecedented project is an industry game-changer, and we will usher in the evolution of Las Vegas as the new entertainment and sports capital of the world."
Former president of the NFL's Las Vegas Raiders, Marc Badain, will spearhead and consult on the new project.
"In the time I have spent in Las Vegas, I have been overwhelmed by both the entrepreneurial spirit and the willingness of its residents and leaders to embrace the innovation and vision that guides its future," Badain said. "This project represents the next step in that exciting evolution."
Designed by Gensler and Populous, the privately financed sports and entertainment arena will be OVG's biggest project to date. In addition to Gensler and Populous, the project development will be led by Steve Collins, OVG's president of global venue development and special projects.
"We are proud Oak View Group has chosen Nevada for its next and largest project," Governor Steve Sisolak said. "This newly proposed entertainment district in Las Vegas will help continue the state's economic momentum and create thousands of jobs and greater prosperity for Nevadans. I look forward to seeing the many opportunities this creates in Las Vegas."