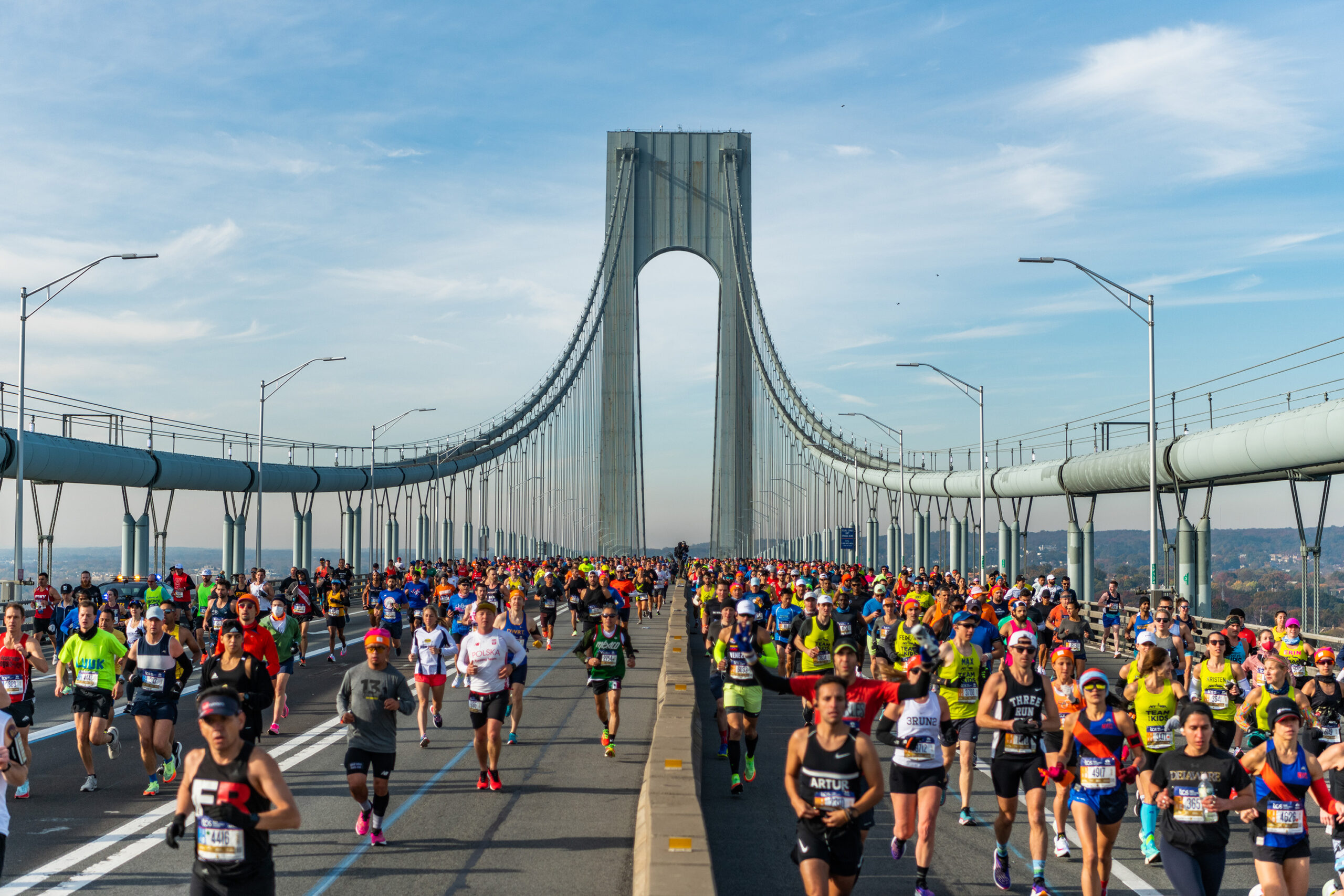 Marathon Tours & Travel will celebrate 45 years of working with the New York City Marathon when the annual event goes through the five boroughs of one of the world's biggest cities later this month.
Founded in 1979 in Boston, Marathon Tours & Travel was one of the first companies to specialize in travel services specifically for runners. It is the official North American travel agency for the B.A.A. Boston Marathon, TCS London Marathon, TCS New York City Marathon, Antarctica Marathon and many others. Marathon Tours & Travel currently offers more than 40 running destination experiences around the world and in 2023 will incorporate cycling and triathlon participation events. It recently announced it will expand through a merger with Destination Sport Experiences.
The NYC Marathon was the first event the company took runners to back in 1979. MTT formed the Seven Continents Club in 1995, which currently has over 10,151 members and is growing. So far 33 men and 62 women have completed a half-marathon on all seven continents while 633 men and 348 women have completed the marathon distance.
"We of all people know it's a marathon not a sprint, and I'm super proud of the exceptionally talented team that since 1979 have dedicated themselves to offering runners and their travel companions extraordinary destination experiences while exploring the seven continents one stride at a time," said Jeff Adams, president of MTT. "We got our pacing exactly right and the business has deservedly enjoyed huge growth and success in this time."