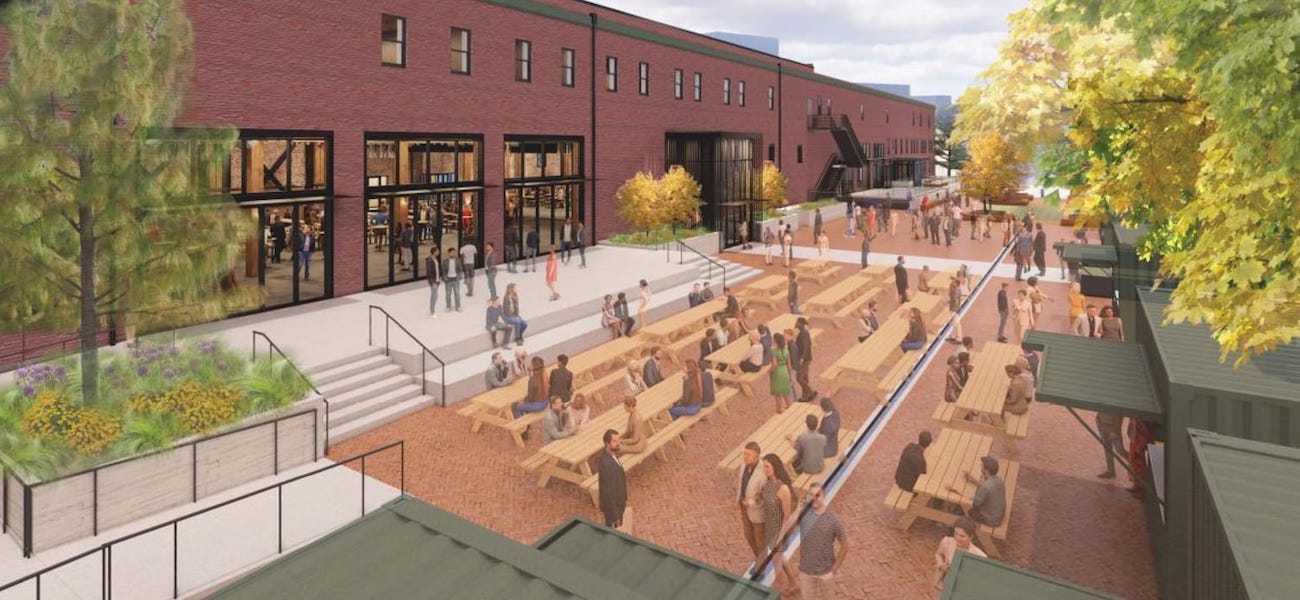 The Seattle Mariners have signed a long-term lease for the former Pyramid Brewery building next to T-Mobile Park with redevelopment plans including a restaurant and boutique brew pub, as well as flexible interior event space that could accommodate groups as large as 800 people for community gatherings.
The Mariners project the work to be done and ready to open by summer 2022. Plans include Steelheads Alley, a boutique brew pub with Rodney Hines, co-founder and chief executive officer of Métier Brewing, recognized as Washington's first Black-owned brewery; a restaurant for 250 people; and indoor/outdoor space that would be open for events at the ballpark.
"By leasing and renovating the vacant property across from T-Mobile Park, we are investing in our neighborhood's health and economic vitality," said Fred Rivera, Seattle Mariners executive vice president and general counsel. "Reactivating this prime property, which has been vacant since spring of 2020, will have long-term benefits for the immediate area and over time, as our plans continue to unfold, we hope to activate the space in ways that will provide economic opportunities and equitable outcomes for the broader community."
In addition to the ground-level space, the Mariners lease of the property includes about 6,000 square feet on the second and third floors. Currently configured as offices, the space could be programmed for hosting small community nonprofits working to advance social and racial equity goals and programs that support women and BIPOC owned businesses.
Steelheads Alley will be named for the Seattle Steelheads, the team that played a single season in the West Coast Baseball Association of the Negro Leagues in 1946. The boutique pub will pay tribute to the teams and players from the Negro Leagues and feature Métier Brewing Company, whose mission is rooted in a commitment to foster diversity and create a welcoming gathering space for all.
"When the chance to partner with the Mariners arose, we were incredibly excited by the opportunity to be part of this history and reach even more people with our award-winning beers and mission to inspire bigger dreams for all," said Hines. "We feel really fortunate to be joining the organization at such an exciting and critical time and look forward to the many ways this space will provide access to fans and community members from all backgrounds."
The building was constructed in 1914 by the Oregon & Washington Railway as warehouse space for shipping tenants. The building was purchased by Hart Brewing in 1995 and operated as Pyramid Brewery and Alehouse until May 2020, when it closed due to the pandemic.