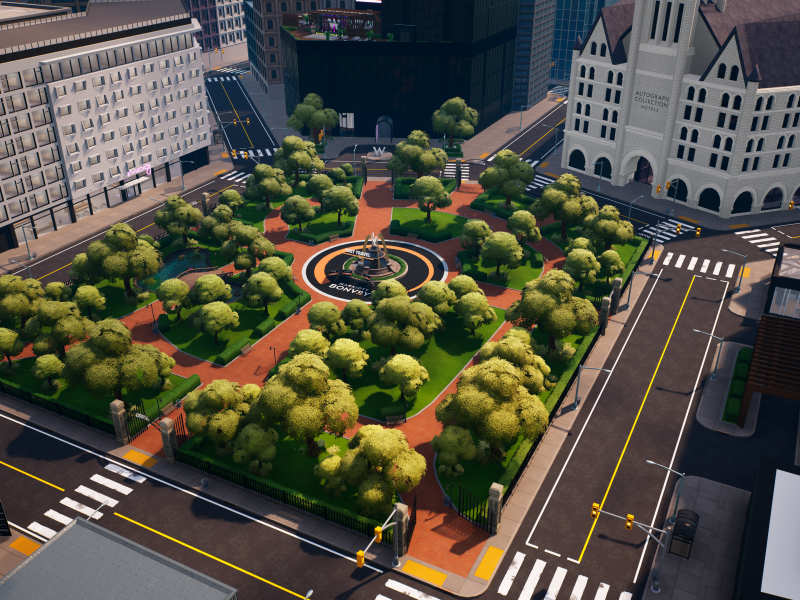 Marriott Bonvoy has become the first hospitality company to launch in the Fortnite universe with Marriott Bonvoy Land, a virtual park leading to four hotel-themed mini games that represent Moxy Hotels, Westin Hotels & Resorts, W Hotels & Resorts and Autograph Collection Hotels.
People can use the game code 7652-9467-4215 to portal into the park square via Fortnite Creative. Players begin by socializing and exploring before "checking-in" to the different hotels. At the Moxy, players challenge each other with a prop hunt, having one player transform into items such as flamingos or bananas, while the other player tries to expose their disguise. At the Westin, players will flex their endurance via a race. The W Hotel invites players in to search for a code to unlock a labyrinth. At Autograph Collection, players explore a series of rooms inspired by different destinations searching for unique items.
Players who complete all of the games will be rewarded with a fireworks display set against the park's skyline. To celebrate the launch, a celebrity guest will drop in on Twitch streamer Sommerset's livestream on November 2 to play Marriott Bonvoy Land.
"Fortnite is more than just a game," said Brian Povinelli, senior vice president and global head of marketing and brand, Marriott International. "Similarly, Marriott Bonvoy is more than a portfolio of hotel brands. We're gamifying the magic of our brands so that the next generation of travelers can interact with and experience our diverse portfolio of hotels and unique offerings, no matter where they are."