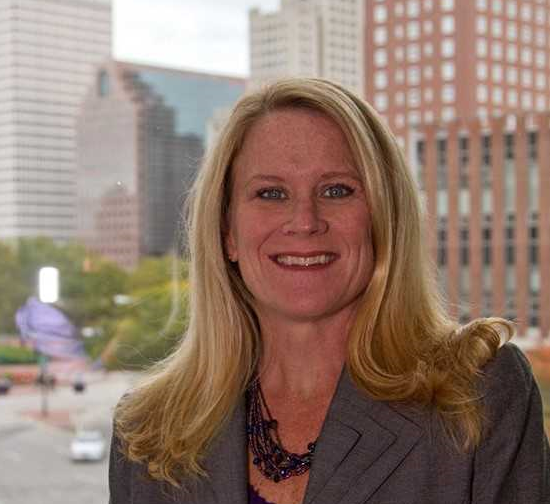 Martha Sheridan has been named the next president and CEO of the Greater Boston Convention & Visitor Bureau, effective February 15, 2019. Sheridan has served as president and CEO of the Providence Warwick Convention & Visitors Bureau since 2006. She will succeed Pat Moscaritolo, who will retire February 14 after 28 years with the bureau.
Sheridan, who has more than 25 years of destination marketing experience, will transition into the new role, becoming president and CEO-elect on January 2. Sheridan has served as chairman of the Destination Marketing Association International and is on the board of the U.S. Travel Association. Recently she was appointed to the Destinations International Diversity & Inclusion Task Force, which aims to increase diversity within destination marketing organizations and the tourism industry.
Sheridan first worked for the PWCVB in the 1990s in a variety of roles before becoming president and CEO in 2006. Among her accomplishments at the PWCVB was the creation of the Rhode Island Sports Commission, a division of the bureau responsible for attracting sports events to the state.
"Over the course of my career, I have seen the Providence/Warwick area grow into a world class destination and it has been my honor to have been a part of that evolution," said Sheridan. "Now it's on to Boston, a cosmopolitan hub full of iconic landmarks and attractions, diverse neighborhoods, vibrant culture, prestigious universities, and of course feverish sports fandom. Boston's blend of tradition and cutting-edge innovation creates a unique dynamic that is the essence of the city's brand. We will leverage this brand to grow the visitor economy, and to expand upon the extraordinary work that Pat Moscaritolo has done to make Boston a compelling destination for leisure travelers, business travelers, international visitors, meeting planners and convention attendees."
Moscaritolo joined the Greater Boston CVB in 1991 after serving as director of Boston's Logan International Airport and he presided over a period of unprecedented growth for Boston's visitor industry and infrastructure. He also played a key role in attracting sports events to the city, including the FIFA World Cup, the MLB All-Star Game and numerous NCAA basketball, hockey and lacrosse championships.