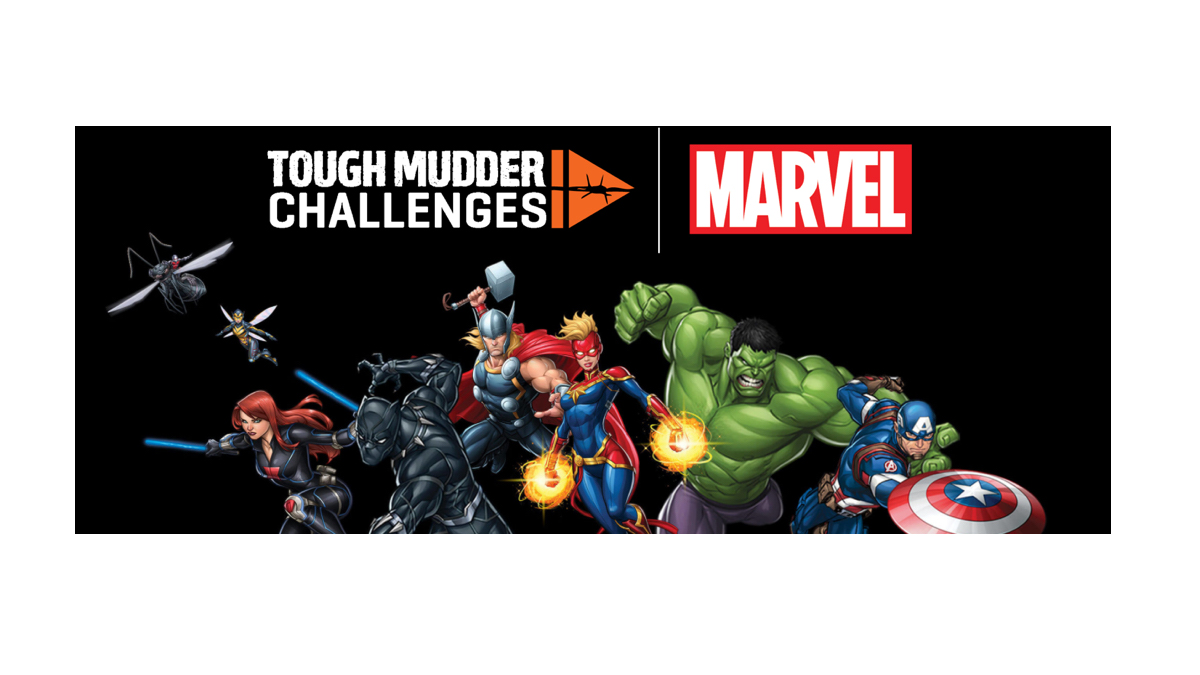 Would you rather be inspired by Captain America than some generic coach on your fitness app of choice? Tough Mudder and Marvel will give you the chance.
Tough Mudder has announced it will again collaborate with Marvel on a fitness challenge inspired by the company's superheroes. Tough Mudder Challenges: Marvel Series will feature six digital fitness programs aimed at testing participants' strength, agility and stamina while "overcoming fears, building mental toughness and uncovering leadership skills," according to the racing series. The series, which began in 2020 and will continue with new programs in February, will offer a platform for individual tracking and feature Marvel's The Avengers characters.
"The Marvel and Tough Mudder communities are a natural fit," said Kyle McLaughlin, global chief executive officer of Tough Mudder. "The 2020 launch of Tough Mudder Challenges: Marvel Edition brought thousands of new Marvel and Tough Mudder fans to a cutting-edge digital fitness experience, and we're excited to build on that for 2021."
Participants will earn a Tough Mudder: Marvel Series commemorative coin if they complete each challenge.
"When faced with challenges, Marvel heroes work together to accomplish the impossible, and in 2020 we were thrilled to see athletes take inspiration from their favorite heroes and find their power to complete the Tough Mudder Challenges: Marvel Edition," said Dan Buckley, president of Marvel Entertainment. "In 2021 we look forward to seeing everyone conquer their fitness goals again with all-new Marvel experiences."