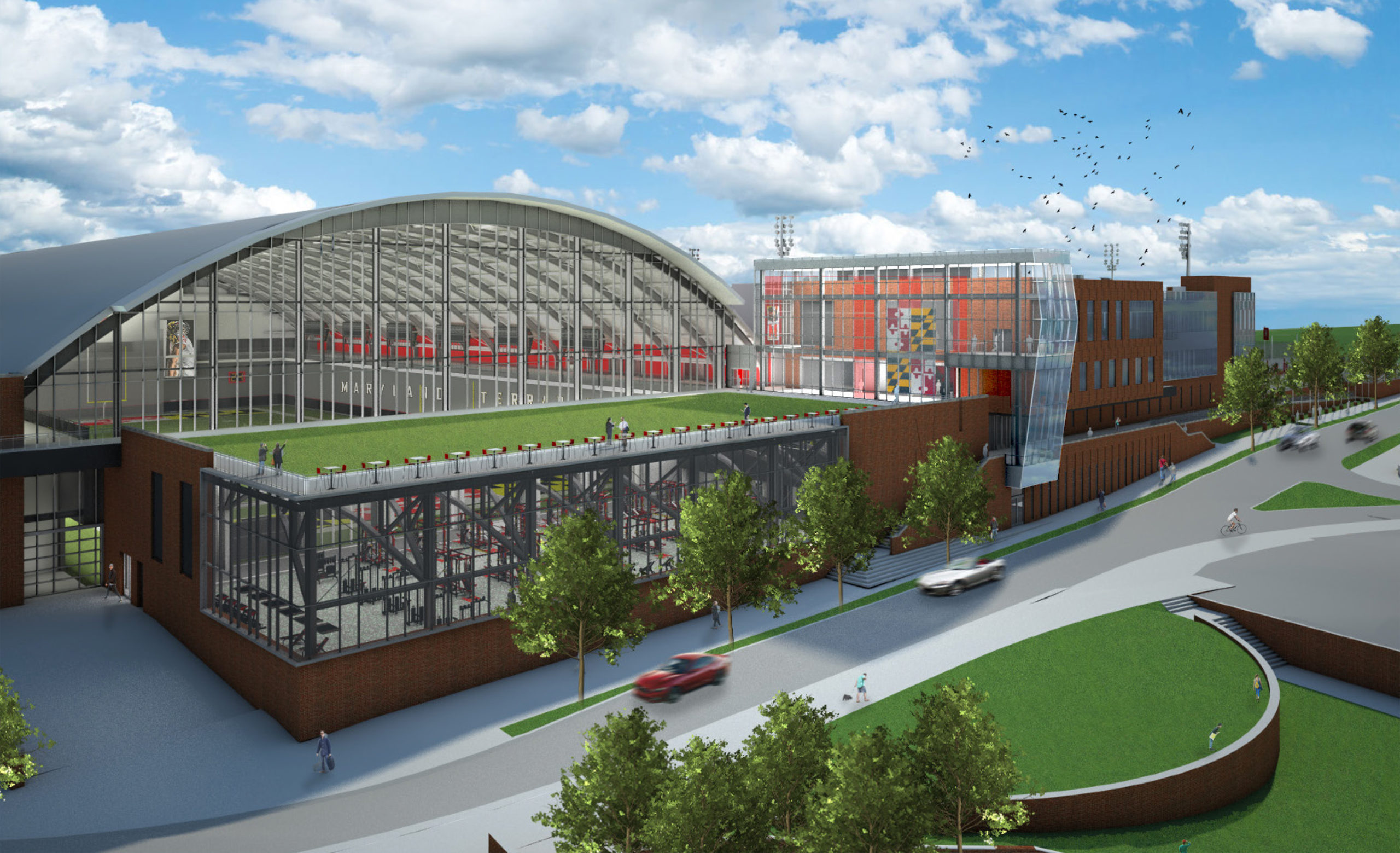 The University of Maryland athletics department unveiled a master plan of facility renovations that features a $15 million video board at the home of Terrapins football, with the overall cost coming in at $40 million for all the projects combined.
Athletic Director Damon Evans announced the plans during an online address to fans and boosters. The projects and associated costs, which would be offset by a fundraising campaign, are separate from previous capital improvements that include a $200 million-plus facility for the Big Ten football program at Cole Field House, plus a basketball practice facility that will cost $35 million.
"We are investing in facilities that will impact hundreds of student-athletes, enhancing their experience athletically, academically and socially," Evans said. "We are going to invest $25 million in our Olympic sport facilities."
The plans include new amenities for fans and players at the soccer stadium, new competition areas and bleachers at the track-and-field complex, indoor practice facilities for baseball, softball and golf, expanding the field hockey and women's lacrosse stadium from its existing 5,500 square feet into a 12,000-square-foot complex and expanding Gossett Hall with locker rooms, weight rooms and medical support areas. Gossett Hall had been a football facility but with its new home at Cole Field House scheduled to open later in 2020, the facility will become a home for other Terrapin athletes.