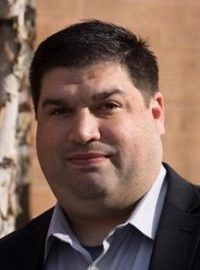 Matt Libber has been named executive director of the Maryland Soccer Foundation, which owns and operates the Maryland SoccerPlex, Discovery Sports Center and SAM Soccer. Libber will begin the new position on January 2. He succeeds Trish Heffelfinger, who led the organization for 20 years and retired from the position this month.
"Matt brings a passion for sports as well as the demonstrated financial and marketing skills demanded by a rapidly transforming soccer market," said Brent Hanson, chairman of the MSF board of directors. "Our national search evaluated a number of qualified candidates and we are thrilled to have someone in place who can hit the ground running. Matt has successfully promoted sports events across the country and will provide the entrepreneurial spark needed to take the Foundation to the next level."
Libber previously spent 18 years with Elite Tournaments, where he served as vice president of business operations, overseeing 60 events in 16 states. Libber also serves on the National Association of Sports Commission's board of directors.
"This is an exciting opportunity to continue the rich legacy paved by the outgoing executive director while taking on the challenge to reach new levels of growth and excellence in the future," Libber said. "I look forward to leading the Maryland Soccer Foundation and continuing the effort to make the Maryland SoccerPlex the best sports complex in the country."
The Maryland Soccer Foundation was founded in 1999 as a public-private partnership to create the largest recreational venue in the Washington, D.C., region. The Maryland SoccerPlex is a 24-field soccer complex in Germantown, Maryland. The Discovery Sports Center is a 64,000-square-foot indoor multisport venue for basketball, volleyball, indoor soccer, lacrosse and community events. SAM Soccer is the SoccerPlex in-house youth soccer club and has more than 6,000 players and is the home field for the Washington Spirit of the National Women's Soccer League.