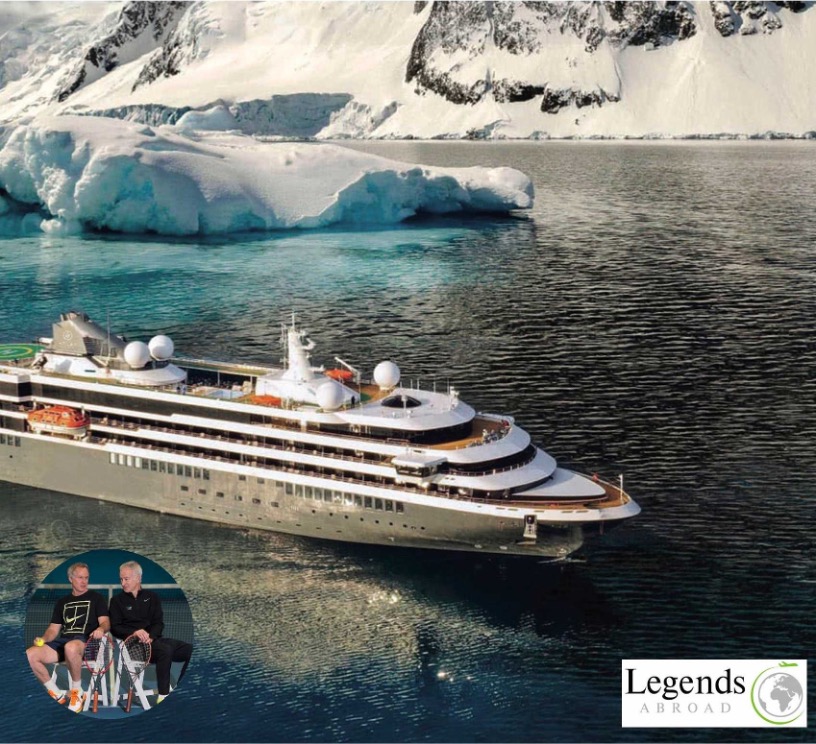 Tennis legends John and Patrick McEnroe will play the first ever exhibition match in Antarctica as part of a two-week cruise voyage in support of raising funds and awareness for ocean conservation.
The expedition, February 22 through March 5, 2022, is curated for an intimate group of tennis aficionados and guests will have the opportunity to travel with the legends during the entire voyage. Some travelers will even have the chance to play the McEnroes as part of the experience.
"I am thrilled to continue our sibling rivalry with my brother, John, playing an exhibition tennis match in Antarctica this coming February," Patrick McEnroe said. "I have always wanted to explore the amazing landscapes of Antarctica, and how could I miss out on playing the first ever pro tennis match there against my own brother?"
The route will navigate the famed Drake Passage, visiting locations across the South Shetland Islands and Antarctica Peninsula. The cruise will have Antarctica experts and expedition leaders who will present lectures and hands-on workshops on topics ranging from marine wildlife, ecology and climate change to photography and Antarctica history. This expedition is timed to coincide with the height of whale watching season.
"I'm excited to travel to Antarctica and play my brother, Patrick, in the first-ever professional tennis match on the seventh continent, and to help raise awareness to the challenges facing one of the most remote and amazing places on the planet," John McEnroe said. "This will be an epic adventure and a one of a kind expedition."
Organizers have chartered a plane from Orlando, Florida to Ushuaia, Argentina, included in the cost of the program and will be providing a carbon offset contribution for both the plane and the ship. The trip is hosted in association with Octagon.