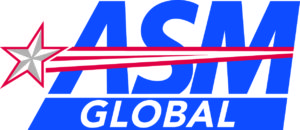 The merger between two of the biggest names in sports venues has become official, creating a mega-company that owns some of the biggest names in the arena and stadium business.
AEG Facilities, the venue subsidiary of AEG, and SMG, the facilities management giant owned by the Onex company, will combine to form ASM Global, with AEG and Onex each owning 50 percent of the combined company.
The agreement for a merger was announced in February, and it gained approval in the past month by the UK Competition and Markets Authority and the United States Department of Justice. The terms of the transaction were not disclosed.
ASM Global will have its headquarters in Los Angeles with an operations center based in West Conshohocken, Pennsylvania.The company will also have offices in London, Manchester, England, Brisbane, Australia and Sao Paulo, Brazil.
It will operate more than 310 venues across five countries. ASM's President and CEO will be Bob Newman, the current president of AEG Facilities and a former regional vice president for SMG. Wes Westley, SMG's president and chief executive officer, will join the ASM board of directors.
"This marks the beginning of an exciting new chapter in our industry and one that will establish a new standard of excellence in managing live experiences," Newman said. "Bringing together the combined global expertise of each company with the best content and cutting-edge technologies, we will be able to realize the full potential of the world's greatest spaces, places and events, create amazing experiences for guests, offer exciting new opportunities to employees and deliver the highest value for all stakeholders."
"I am very proud to have had the opportunity to lead such an incredible organization as SMG," Westley said. "We have a long history of working closely with our public and private partners and are confident in our ability to continue to meet and exceed their expectations. ASM's focus moving forward will be on providing added value and best-in-class services to its customers. We are well-prepared for a seamless integration process."
SMG's portfolio included more than 240 buildings, including the Mercedes-Benz Superdome in New Orleans, Soldier Field in Chicago and U.S. Bank Stadium in Minneapolis. It also includes the Colorado Convention Center in Denver, the Moscone Center in San Francisco and the Long Beach Convention Center in California.
AEG Facilities will bring to the combined company sports and entertainment facilities such as the Staples Center in Los Angeles, the Target Center in Minneapolis, T-Mobile Arena in Las Vegas and The O2 in London. It also operates the Los Angeles Convention Center.
AEG will retain ownership of real estate holdings it owns outside of the ASM Global venture, including L.A. Live in Los Angeles and other entertainment districts in London, Hamburg, Germany and Berlin.