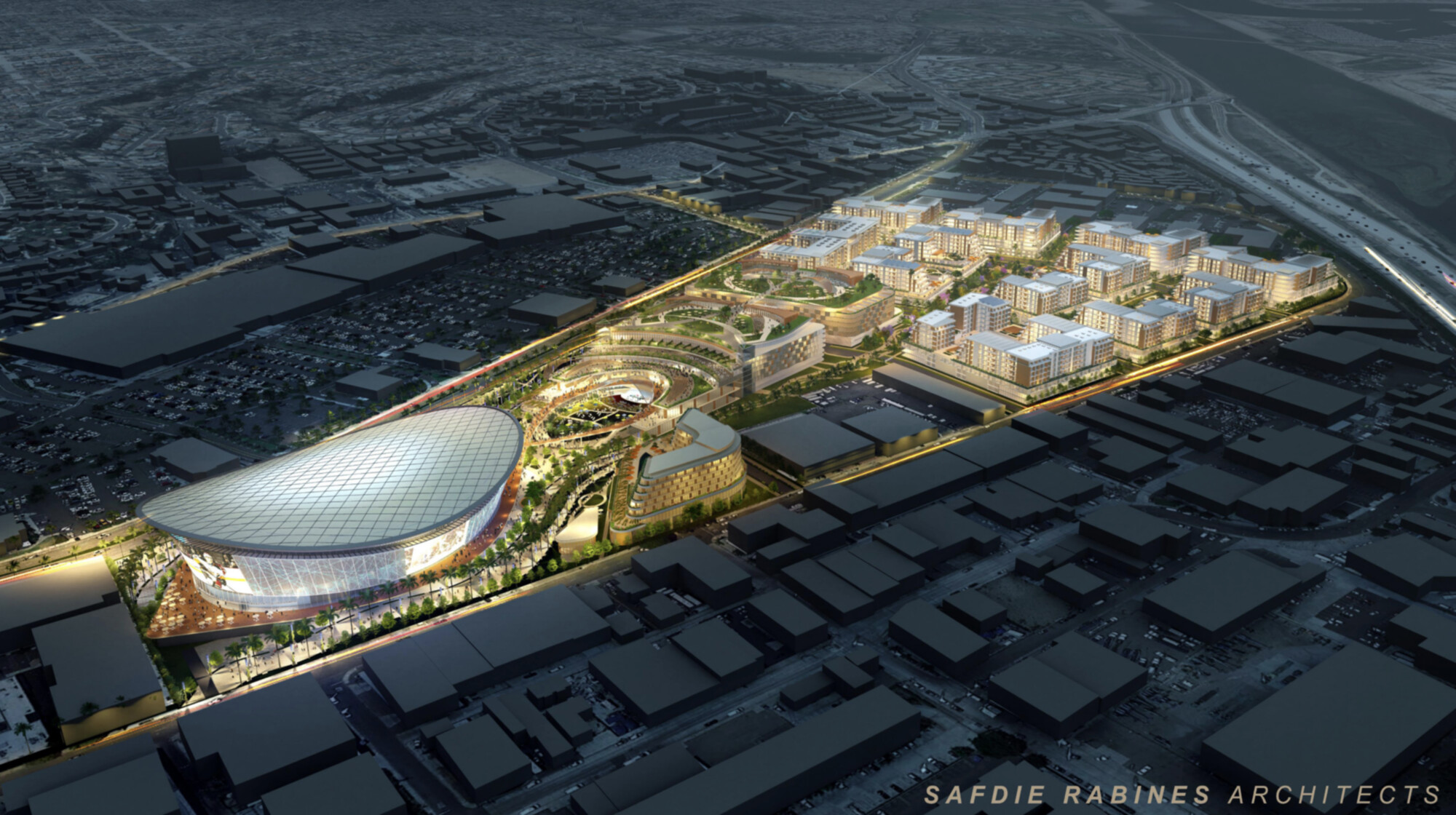 Midway Rising will be the developer for a 48-acre site that will include a sports arena as part of the broader mixed-use development, the San Diego City Council voted this week.
Along with a 16,000-seat arena to replace the San Diego Sports Arena venue which opened in 1966, Midway Rising has proposed 2,000 housing units for low- and very-low-income families, 250 middle-income units and 2,000 market-rate units. The project is also set to include a 200-room hotel, 4,500 parking spaces and 20 acres of plaza and park space.
"This approval is a major step forward in our goal of revitalising the Midway District with much-needed affordable homes along with a world-class entertainment venue and great amenities for the community," San Diego Mayor Todd Gloria said after the vote. "The Midway Rising team has not only the most compelling vision for re-using the site, but also the experience and financial wherewithal to execute."
Getting to this point has been a drawn-out process. The project to replace the Sports Arena was first awarded in August 2020 to real estate company Brookfield Properties in conjunction with ASM Global before it was halted because the proposed development would likely be in violation of the Surplus Land Act according to the state of California. Gloria committed to expeditiously beginning a new bid process for the sports arena site that prioritises affordable housing and complies with state law.
In May, San Diego City Council voted to move forward with three finalists for the site, from which Midway Rising emerged the winner. Once an exclusive negotiating agreement is signed, the city and Midway Rising will have around two years to agree lease and development terms. Midway Rising is a consortium of Zephyr Partners, Chelsea Investment Corp. and Legends Global, which will oversee the arena development.