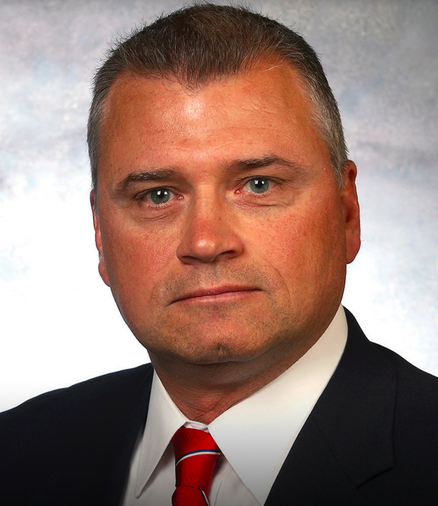 Mike Trimboli, a New York native who has been involved in grass-roots hockey as a player, coach, official and administrator for parts of the past six decades, was elected the new president of USA Hockey at a Board of Directors Meeting as part of the organization's virtual Annual Congress.
Trimboli succeeds Jim Smith, who served the past six years as president.
"I am both honored and humbled to have been elected president," said Trimboli, who becomes the sixth president of USA Hockey. "This is a great organization and I look forward to working with our Board, all of the grass-roots volunteers in the field, and our dedicated USA Hockey staff as a collective, unified force with the mission to continue moving our sport forward."
The Massena, New York, native was a player on the outdoor rinks of the Amateur Hockey Association of the United States (today USA Hockey) as a player in 1970, then in 1979 became an on-ice official and added youth hockey coach to his resume starting in 1984.
Trimboli was appointed as a regional vice president for the New York State Amateur Hockey Association in 1996 and subsequently was elected as a vice president for the affiliate. In 2004 he also took on the role of the District's player development coordinator.
He was elected to the USA Hockey Board of Directors as a director from the New York District in 2005 and since that time has served as a director representative to the Executive Committee. He was elected as a vice president of USA Hockey and chair of the organization's Marketing Council in 2017 .
Trimboli has been involved with USA Hockey's player development program and camps, either at the district or national level, since 1990. Trimboli has coached public high school hockey for more than 25 seasons over two stints, including from 1990-2005 and from 2009 until today, winning a Division 1 New York State championship in 2014.