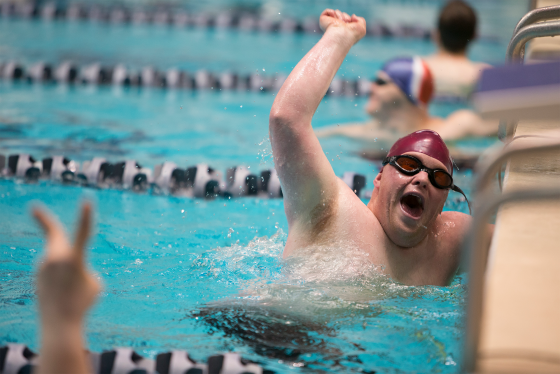 The 2026 Special Olympics USA Games will take place in Minnesota with 4,000 athletes, 10,000 volunteers, 1,500 coaches and 75,000 fans from all 50 states, parts of Canada and the Caribbean.
The Games will be comprised of 15 Olympic-type team and individual sports, as well as five demonstration sports. Sport competition will be hosted at the University of Minnesota and additional venues throughout the Twin Cities.
"We are thrilled to welcome the Special Olympics athletes and their families to our world-class University of Minnesota Twin Cities campus in June of 2026," said President Joan Gabel, Honorary Co-Chair for the 2026 USA Games. "Our university shares the same goals of the Games in transforming lives through inclusion and celebrating each person's greatest ability."
The 2026 Special Olympics USA Games will mark the largest sporting event in the U.S. that year. UnitedHealth Group is the presenting sponsor of the 2026 Special Olympics USA Games and Brian Thompson, UnitedHealthcare's chief executive officer, will serve alongside Gabel as honorary co-chair for the Games.
"We are thrilled to be the presenting sponsor of the 2026 USA Games right here in our hometown," Thompson said. "We have a long history with Special Olympics and support the Games' vision of inclusion. We look forward to seeing everyone out in the community supporting these athletes as they pursue their goals at the highest levels of competition."
Christine Sovereign, senior managing director and Minneapolis office managing director of Accenture, will be the chief executive officer of the 2026 Games, serving as a loaned executive from the company.