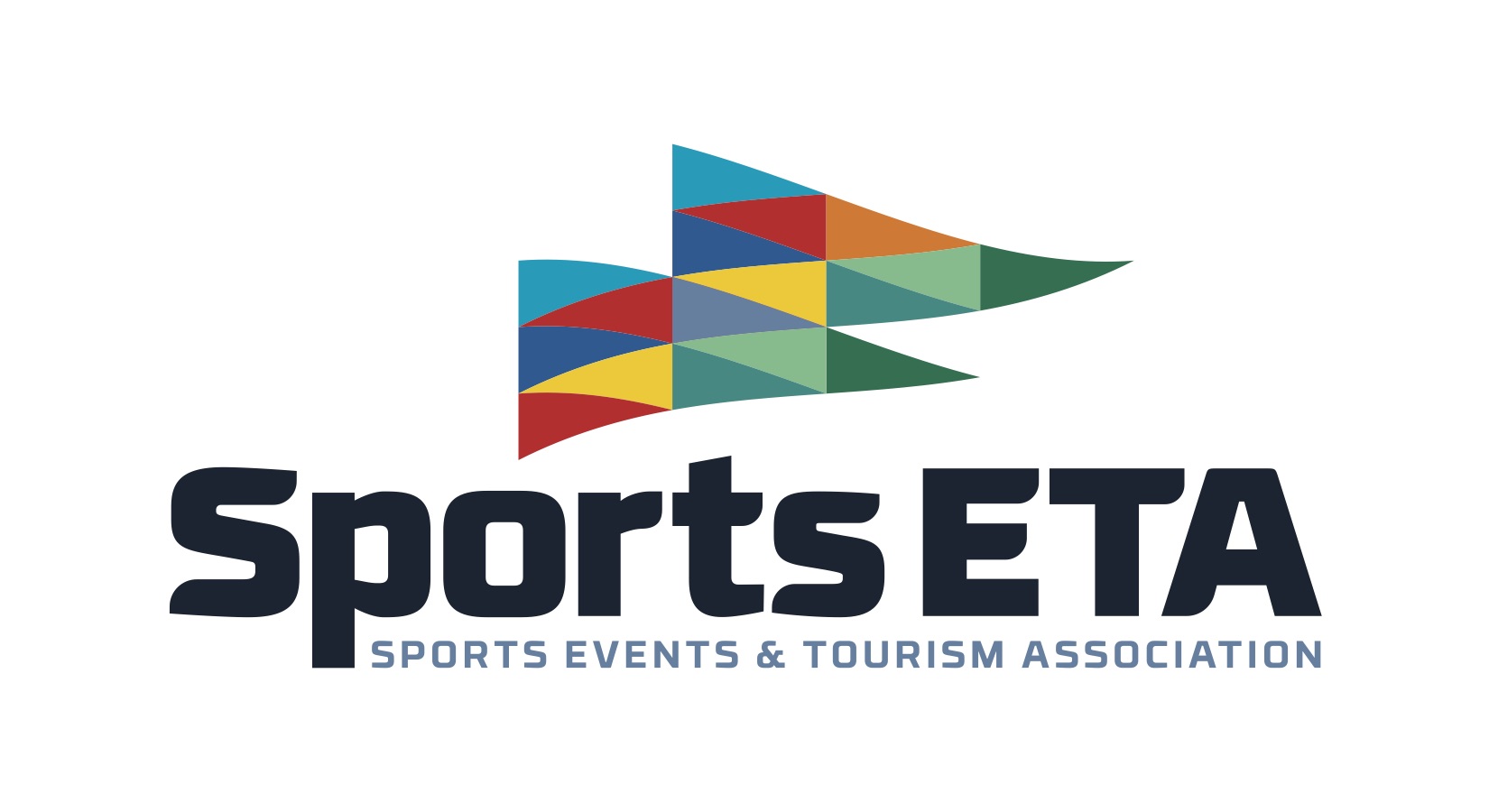 The Sports Events and Tourism Association completed its annual symposium in Fort Worth, Texas, May 2­–5, releasing a new State of the Industry report, naming Las Vegas as the host city for the 2026 event and announcing the first non-destination member to serve on the association's executive committee in the organization's 30-year history.
The meeting featured more than 800 representatives from destinations, sports organizations and industry partners and included four days of networking and education.
"We thank Fort Worth for hosting our annual Symposium where we convene our sports events and tourism industry leadership," said Al Kidd, president and chief executive officer of Sports ETA. "We enjoyed a productive week of meetings and programs to discuss best practices, new trends, and business opportunities."
A highlight of the meeting was the release of the 2021 State of the Industry Report, which featured data from 2020 and 2021 on how the industry was challenged and recovered. The report, conducted by Tourism Economics and supported by Northstar Meetings Group, concluded that sports-related travel had a direct economic impact of $39.7 billion in 2021, with an overall impact of $91.8 billion when factoring in indirect and induced spending. That number came close to matching benchmark numbers of $45 billion in direct spending in 2019.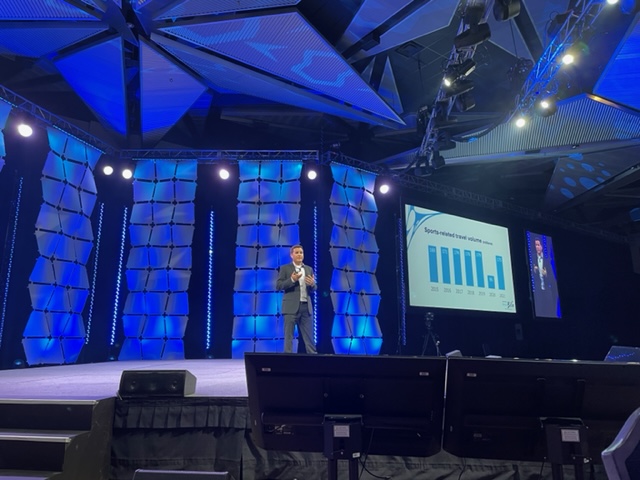 The industry also supported 635,000 full-time and part-time jobs and generated $12.9 billion in federal, state and local taxes last year. It also generated 65 million room nights, a strong indication on the stability that sports events provided for hotels as the country emerged from the pandemic.
Symposium Heads to Las Vegas
The symposium will head next year to Kansas City after the city lost out on hosting the event in 2020 because of the pandemic, which forced the association to take the event virtual. In 2024, the meeting heads to Portland, Oregon, and in 2025 it will be staged in Tulsa, Oklahoma.
At the meeting in Fort Worth, association leaders announced that Las Vegas will host in 2026 on the heels of a significant run of sports-event hosting that recently saw the NFL Draft and in 2024 will see the city's first Super Bowl.
New Sports ETA Board Leadership Named
In the days leading to the symposium, association members also made history, electing John David, the chief strategy officer of USA BMX, as board secretary, a position that will put him in line to be the first non-destination representative to serve as board chairman in three years' time. Association members recently adopted new bylaws that allow representatives from all member categories to serve on the executive committee. David has been a rights holder representative on the board for more than 10 years.
Other new board members of the association will be:
Josh Dill — Director of sports and events, Visit Frisco (Texas), Destination Member Representative (elected to a new three-year term)
Jerrine Lee — Vice president of sales, Richmond Region (Virginia) Tourism, Destination Member Representative
Melissa Thompson — Chief community officer, Indiana Sports Corp, Destination Member Representative
Jonathan Paris — Executive director of sports tourism, Visit Myrtle Beach (South Carolina), Destination Member Representative
Cindy Cowart, STS — President, Cowart Sports Events, Rights Holder Representative
Hank Pivarnik — Global account director–sports, Sonesta, Industry Partner Representative
Sports Tourism Strategist Graduates Honored
In addition, more than 40 sports tourism professionals were honored at the Sports ETA Symposium for the completion of their STS (Sports Tourism Strategist) certification program.
"Sports ETA congratulates these individuals who are actively advancing their knowledge and skills about the sports events and tourism industry with the Sports Tourism Strategist designation," said Kidd.
The 2022 graduates of the STS certification program include: Josh Anderson, Visit Saint Paul; Shannon Anglin, Yakima Valley Sports Commission; Adam Ashton, EventConnect; Abdul Bello-Malabu, Experience Kissimmee; David Boyd, Columbus, GA Sports Council; Katie Brunk, The Sports Facilities Companies; Raul Cano, The Mountain View Event Center; Shelby Connett, Visit Sarasota County; Sarah Cooper, Gulf Shores | Orange Beach Sports & Events; Carlos Deliz, Discover Puerto Rico; Raelyn Dessart, Central Florida's Polk County Sports Marketing; Brant Donlon, Chattanooga Sports Committee; John Mark Freeze, Visit Charlotte; JJ Greer, Memphis Convention and Visitors Bureau; Kristen Hanifin, Lake George Regional Chamber of Commerce & CVB; Drew Hays, Austin Sports Commission; Torye Hurst, Loudoun Sports Tourism; Angie Jepsen, Albuquerque Sports Commission, A division of Visit Albuquerque; Joey Jewell, Eugene, Cascades & Coast Sports; Nikki King, Naples, Marco Island, Everglades Convention & Visitors Bureau; Bryan Kunz, Galveston Island Convention & Visitors Bureau; Jerrine Lee, Richmond Region Tourism; Holly Leiker, Visit Hutch; Charlene Lennon, Visit Santa Rosa; Teresa Lewis, Lake County, IL Convention & Visitors Bureau; Matt Minahan, City of Bryan Parks & Recreation; Kali Mork, Fargo-Moorhead Athletic Commission; Michelle Naval, Augusta Sports Council; Joseph Piotrowski, Tallahassee Sports Council; J.C. Poma, Richmond Region Tourism; Lauren Rabb, Shreveport-Bossier Sports Commission; Christy Raley, Foley Sports Tourism; Erin Randall, Oklahoma City Convention & Visitors Bureau; Chris Robinson, Visit Salt Lake; Alden Rosner, Columbia County Sports Commission; Marcia Rozell, Manhattan Convention & Visitors Bureau; Paul Sheehan, Visit Winston-Salem; Cindy Smoak, SPORTyler – Tyler Area Chamber of Commerce; Patrick Stewart, Panama City Beach Convention & Visitors Bureau, Inc.; Ryan Strickland, Treasure Coast Sports Commission; Anthony Terling, Auburn-Opelika Tourism; Carl Toups, Lafayette Convention & Visitors Commission; and Ariana Tyler, Greater Columbus Sports Commission.