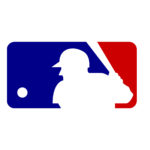 Major League Baseball, Nike and Fanatics have entered a new 10-year global partnership. Under the new deal, Nike will serve as the official uniform and footwear supplier of MLB starting in the 2020 season, with Fanatics serving as the manufacturer and distributor of fan gear.
"Nike's global brand and reputation as a leader in marketing and driving innovation makes them an ideal partner," said MLB Commissioner Rob Manfred. "In addition, Fanatics is a valuable partner who has proven to serve our fans with speed, agility and quality service. We're very excited about the possibilities this unique arrangement provides us over the next decade."
Starting in 2020, Nike will be the exclusive provider of all MLB on-field uniforms, as well as base layer, game-day outerwear and training apparel for the league's 30 clubs. As an official sponsor, the brand will also support league initiatives, grass-roots marketing and fan events. Under terms of the new agreement, Nike will partner with all MLB clubs and promote its brand and products across MLB assets.
"We're thrilled to bring more innovation and creativity to Major League Baseball and the incredible athletes who play the game," said Tom Peddie, vice president and general manager of Nike North America. "This is an exciting time for baseball, and we look forward to partnering with MLB to grow the sport both across America as well as around the globe."
Fanatics has been granted broad consumer product licensing rights to manage the manufacturing and distribution of the Nike MLB Authentic Collection, as well as fan gear sold through the retail community. The company operates more than 300 online and offline stores, including the e-commerce business for major professional sports leagues (NFL, NBA, NHL, MLS, NASCAR, PGA), major media brands (NBC Sports, CBS Sports, Fox Sports) and more than 200 collegiate and professional team properties.
"Given the continued rise in real-time demand by both fans and retailers, this three-way partnership will ensure MLB fans always have access to the products they crave regardless of how, where or when they want to shop," said Michael Rubin, Fanatics founder and executive chairman. "This progressive approach around joining forces between an elite performance brand and the innovative vertical capabilities of Fanatics continues to be the future model for licensed sports merchandise."