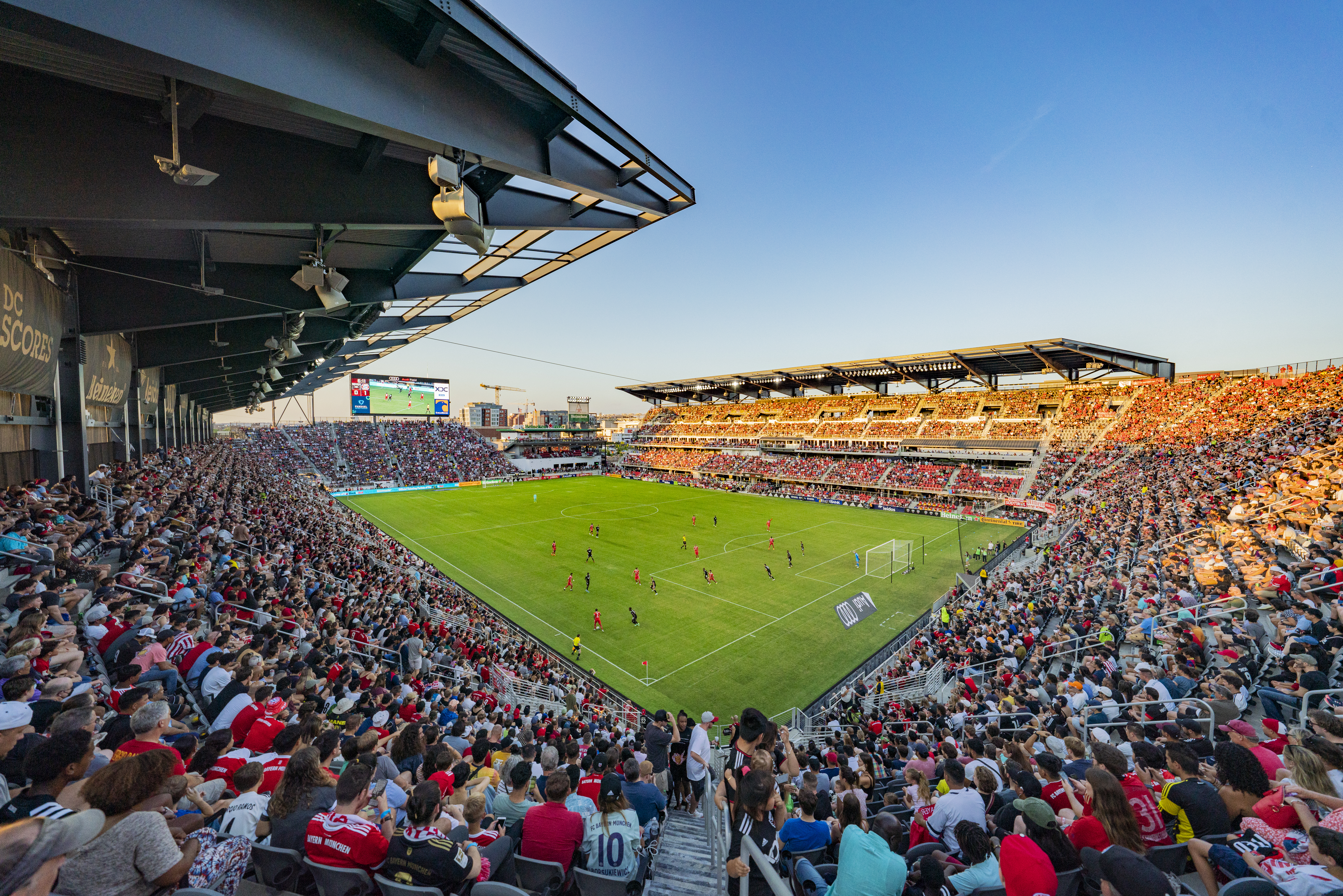 Arsenal, the current leaders in the English Premier League standings, will go on an American tour this summer highlighted by an appearance in the Major League Soccer All-Star Game against a team of the MLS' best at Audi Field in Washington, D.C., on July 19.
The game will be in Washington for the first time since 2004 and third time overall. Arsenal will play the MLS All-Stars for the second time, having won 2-1 in San Jose, California, in 2016. One of the most decorated clubs in the world, Arsenal has won 13 league titles, a record 14 FA Cups and currently sit atop the English Premier League with 10 games to go.
"Major League Soccer is pleased to welcome Arsenal FC as the opponent for the 2023 MLS All-Star Game and MLS All-Star Skills Challenge," said MLS Deputy Commissioner and President Gary Stevenson. "Arsenal FC is one of the most storied and popular clubs in the world and they are giving their fans a memorable season as they sit at the top of the Premier League table. Fans at Audi Field and watching on MLS Season Pass, will be treated to back-to-back fun and thrilling nights featuring skill, style, and intense competition as top global stars meet in our nation's capital."
D.C. United Head Coach Wayne Rooney will serve as head coach for the MLS All-Stars. The 2023 game will be Rooney's third MLS All-Star appearance as he played in the 2019 edition against Atlético Madrid and played against the MLS All-Stars in 2011 as a member of Manchester United.
"I've had a front row seat to watch the growth and development of Major League Soccer, first as a player and now as a manager," said Rooney. "The opportunity to lead the best our league has to offer against a top Premier League club like Arsenal will be a highlight for me personally and an unforgettable experience for our passionate fanbase here in DC."
The game is a return to the previous format that Major League Soccer has used for its All-Star Game. After starting the summer showcase in 1996 and having a variety of West vs. East matchups, the league first had a guest opponent in 2003 and from 2005 through 2019 had a visiting club, typically a major European name, serve as the opponent for the MLS All-Star team. The past two years were a MLS vs. Liga MX exhibition.
"To host an event of this magnitude in the nation's capital is something we've been looking forward to since we opened Audi Field in 2018," said Danita Johnson, president of business operations for D.C. United. "The appetite for soccer is at an all-time high in the DMV, and in our country, and we view this match as both an honor and an opportunity to showcase the sport and our league locally and globally."