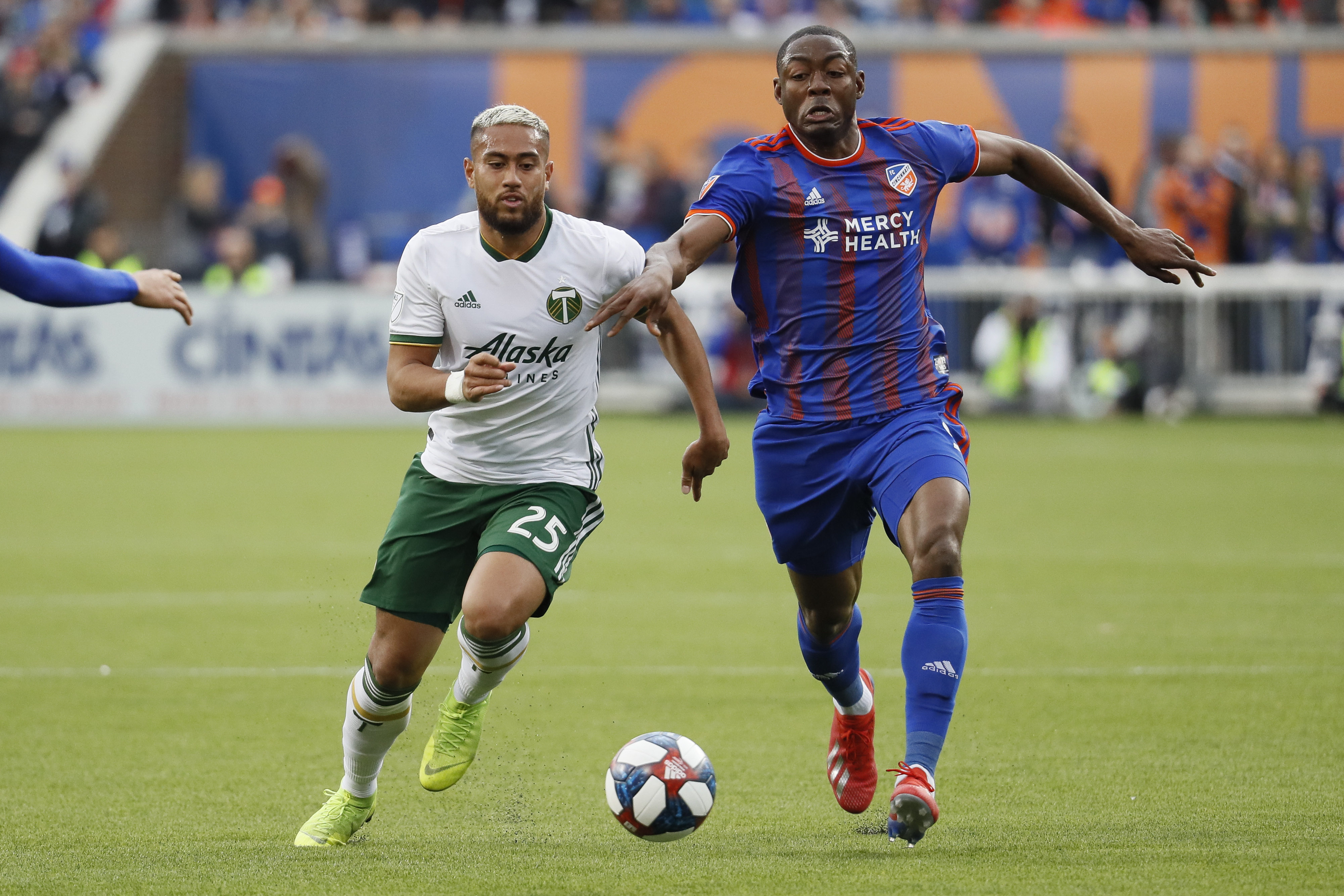 It might be too early to compare Cincinnati's early success in Major League Soccer to what Atlanta United FC accomplished in its first two years, but the impact of the league's newest entry can't be underestimated. After beginning play in 2017, Atlanta United emerged as MLS Cup champions in 2018.
While Atlanta United shares Mercedes-Benz Stadium with the NFL's Falcons, elsewhere MLS continues its growth with more soccer-specific venues and upgrades to current facilities. Two new venues opened last season: Banc of California Stadium for Los Angeles FC in downtown Los Angeles, and Audi Field for D.C. United in the nation's capital. This season, Minnesota United FC has moved into its new digs—Allianz Field in St. Paul—and the Portland Timbers opened the season with an extended 12-match road schedule that will end with a home opener on June 1 when renovations at Providence Park are complete.
Opening 2019 as the league's 24th team, FC Cincinnati notched its first victory in team history, 3-0, against the Timbers, last year's Western Conference champions. Cincy earned the historic win in its home debut at Nippert Stadium on the campus of the University of Cincinnati in front of a sold-out crowd of 32,250 on a Sunday afternoon. FC Cincinnati will play home games at Nippert while awaiting the completion of 25,000-seat West End Stadium, which is scheduled to open in 2021. "Cincinnati has got the soccer frenzy, and FC Cincinnati is definitely moving us forward," said Leslie Spencer, the executive director of Cincinnati Sports Corp.
Cincinnati, which transitioned into MLS after being one of the most successful United Soccer League (USL) franchises, is also among the U.S. finalists for cities under consideration to host the 2026 FIFA World Cup, which will be played in the U.S., Canada and Mexico. But the new team and its stadium allow the city to think about hosting CONCACAF tournaments, NCAA and NAIA championships, and international friendlies with the U.S. men's and women's national teams. "It has definitely opened us up to really go after more of a soccer market," Spencer said.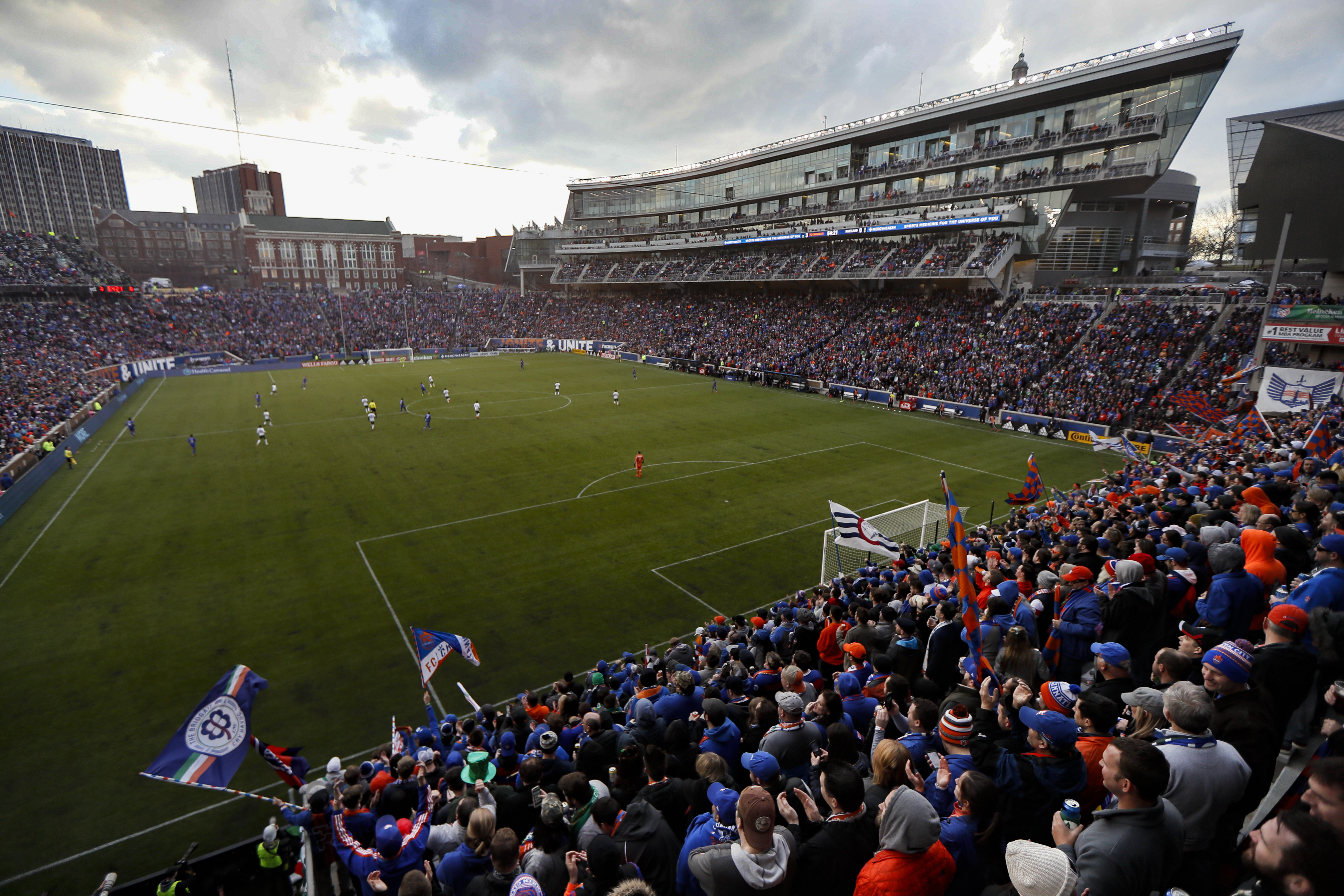 The overall soccer market is, of course, international, and MLS rosters reflect that. Players from 73 different countries—a record—were represented on this season's opening MLS rosters, and 37 percent of those players have earned spots on the international teams of their home countries. When it comes to international players, the next closest U.S. professional league is the NBA, with 49 countries represented. Internationally, the English Premier League has players from 67 different countries.
A CONCACAF Gold Cup match (June 15) is already booked for the newly opened Allianz in St. Paul, which seats 19,400 for soccer. The stadium, located on a former bus storage lot, is served by a light-rail line and sits practically on the border with Minneapolis. "The tickets for that sold out in a heartbeat, and it'll be an incredible destination and stadium for them to hold that soccer tournament in," said Adam Johnson, the vice president of marketing at Visit Saint Paul.
Minnesota United, in its third year, had played at TCF Stadium, the football home of the University of Minnesota Gophers. At a time when mega-events like the Super Bowl and the NCAA Men's Final Four have taken place in Minneapolis, the St. Paul side of the river has been creating its own momentum. It also is the home of the NHL's Minnesota Wild.
"I would say we don't compete with Minneapolis over who's got more stadiums," said Johnson. "It's really the level of stadiums that we have across the board in both cities. It's really top-notch."