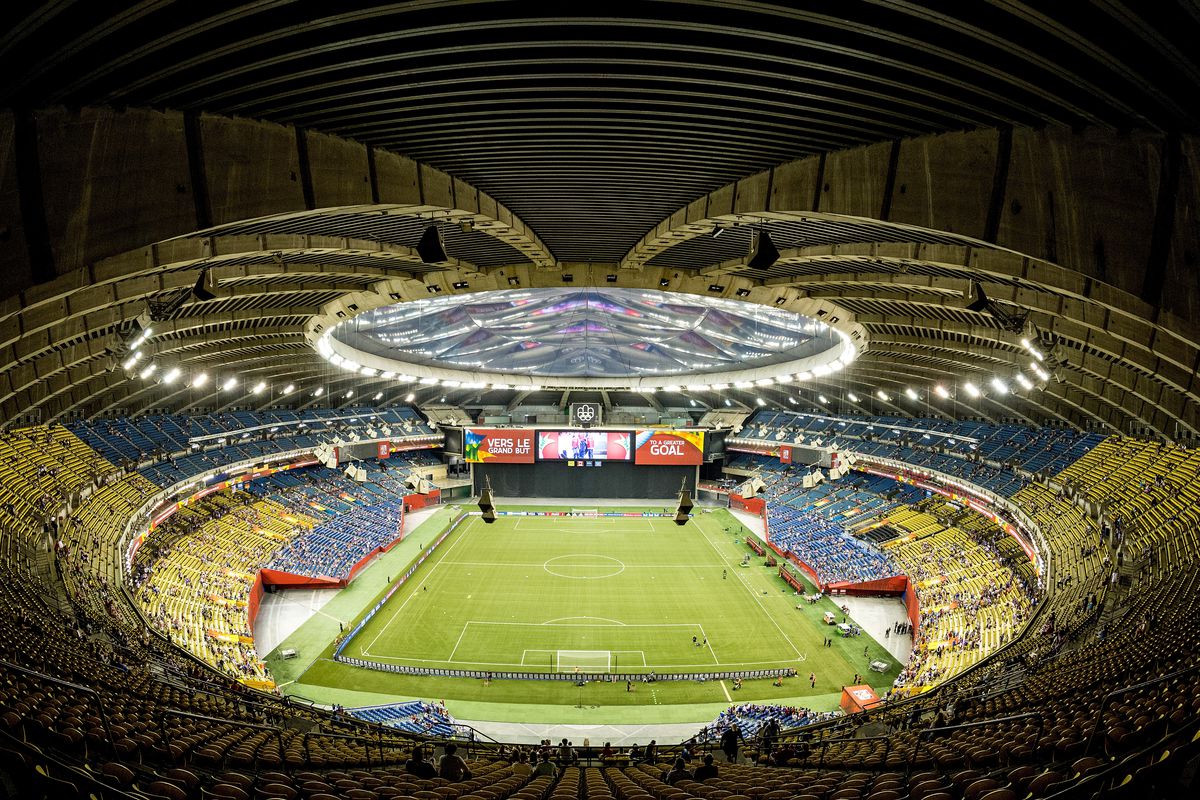 The city of Montreal has withdrawn from the venue selection process for the 2026 FIFA World Cup to be held in North America, potentially opening an extra spot for an American city to host. FIFA also announced that the final selections of cities will be delayed until 2022 at the earliest.
Canada Soccer made the official announcement on Tuesday, thanking the city and Olympic Stadium for its participation up to this point and reiterating its support for candidate cities Edmonton and Toronto. Vancouver had earlier pulled out of contention, leaving two Canadian cities, three Mexican cities and 17 U.S. cites in the bid process, with Los Angeles submitting both SoFi Stadium in Inglewood and the Rose Bowl in Pasadena, site of the 1994 World Cup final.
The announcement comes after the Quebec government announced it would not financially support Montreal's bid in February.
"FIFA would like to thank Montreal for its participation and all local stakeholders involved for their efforts," the world governing body for soccer said. "FIFA continues to work closely with the host associations of Canada, Mexico and the United States in this highly competitive selection process involving a variety of very strong and diverse candidates across the three countries."
FIFA said that the next step in its process — venue visits to each candidate city that were scheduled for this summer — will now start in September and run through November "with the goal of finalizing the selection in Q1/Q2 2022."
According to Quebec Tourism Minister Caroline Proulx, in less than three years the estimated cost of the event to the Quebec government doubled from $50 million to $103 million.
"In the current context, we consider that the priority remains to support Quebecers and businesses in times of pandemic and towards economic recovery," Proulx said. "We continue to support the city of Montreal, in particular through investments specifically dedicated to tourism revival and by staying on the lookout for major events that will be win-wins for all parties."
The 2026 World Cup will be the first with 48 nations and the first with three co-hosts. Sixty games are to be played in the United States, including all matches from the quarterfinals to the final. Canada and Mexico are to host 10 games each. The bid plan envisioned 16 total sites for the tournament.