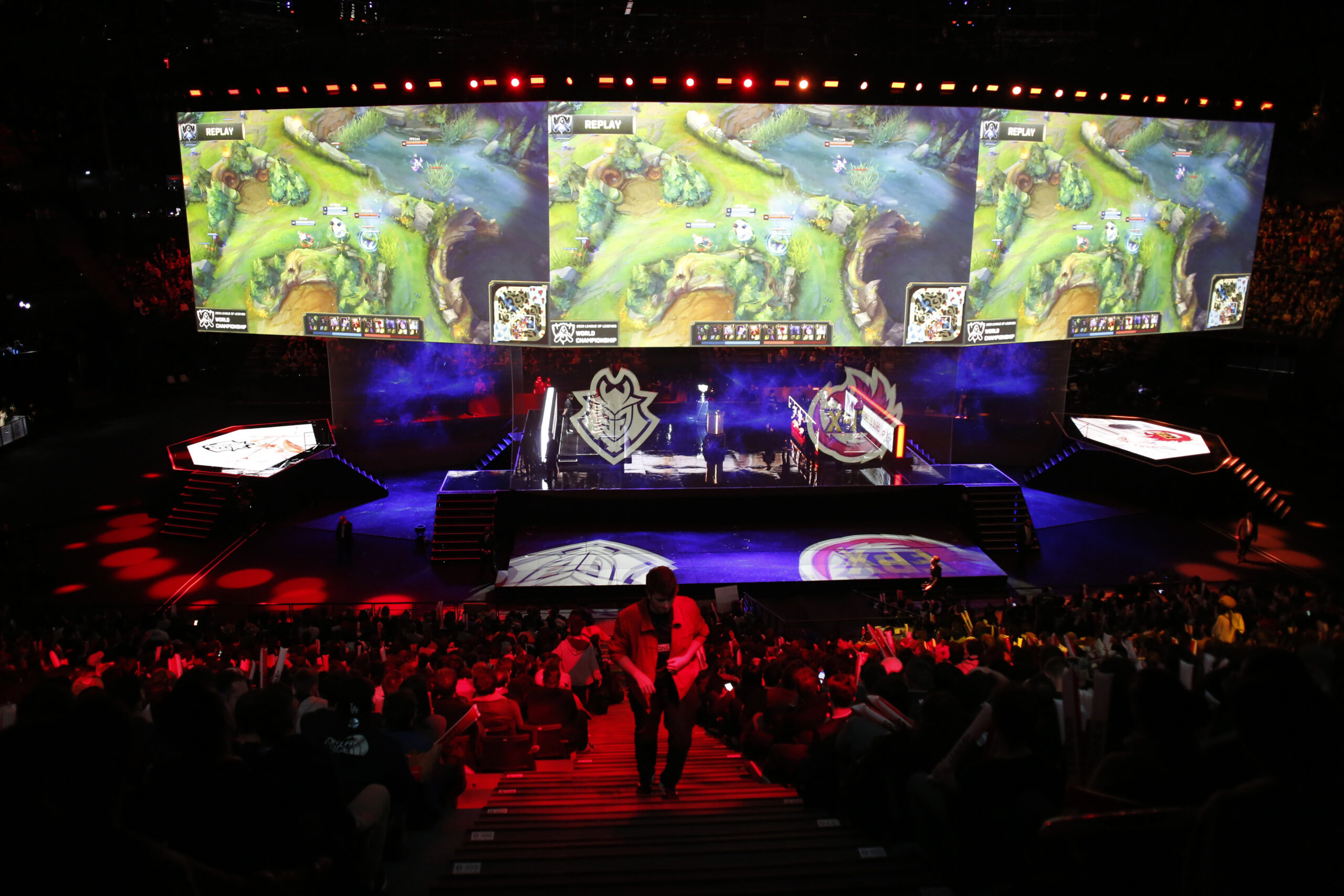 The esports industry has been around for a while, but within the past few years it has started to gain momentum and interest from big-time investors, collegiate athletic departments and fans. As the industry grows there is an escalated need for venues to host events.
Esports stadiums and arenas are being built or converted from physical sports venues at a rapid pace to keep up with demand. Even smaller venues like bars and restaurants are retrofitting their buildings and updating their displays and other A/V technology to host esports viewing events.
Unlike a physical sport, esports requires A/V technology to be showcased. Without a screen and audio technology,  spectators would literally be watching people sitting at a computer. When watching a professional basketball game in an arena, the most important aspects are the basketball, the players and the court. Spectators at the arena primarily watch the athletes on the court and have the screens as an added bonus to show stats, animations and replays. With esports, the entire tournament revolves around watching the esports players on screens and other A/V technology. Without them, esports viewing events would lose their luster.
This is why choosing A/V technology to transform a venue into one capable of hosting esports events must be an educated decision. It is one that can make or break the success of an event. There are three main factors businesses should consider when transforming a venue through A/V technology.
Type of Display
A popular type of display for esports viewing in venues is a dvLED display. This type of display is extremely versatile, has simple integration and offers a dynamic canvas. The dvLED can be installed as a seamless video wall, or it can be broken up into sections and controlled separately for different views of specific teams or to showcase player stats.
A dvLED display also features wide viewing angles, allowing spectators to view the screen from anywhere throughout the venue. The display's processing has a high refresh rate, varying from 3,000+ HZ, allowing it to keep up with the fast-moving animations in the video game. This makes it the perfect main stage display because it can be shown in the same frame rate on the LED walls around the arena, creating a fully immersive experience for the spectators.
Another type of display that is a quality option for esports events are LFDs (large format displays), which are large-sized flat screens typically mounted to a wall as the main focus of the room. LFDs can have many attractive features including a wide color gamut, UHD resolution and enhanced functionality, delivering vivid, crystal-clear imagery and ease of use for venues.
A secondary technology to create an immersive experience for the audience is by using projection technology as the main screen. This can be less intrusive to the space by using a retractable screen, and a more cost-effective solution than installing a dvLED wall, especially for smaller venues like restaurants and bars looking to retrofit their space to host esports viewing events. Other than serving as the projection technology to watch esports events, they can also be purchased and used as projected mapping signage and to other effects to immerse the spectators further.
When looking at a projector to purchase, the venue will need to consider several factors when considering what type of projection technology is best for the space. These factors include throw distance or how far the projector will be from the screen, lumens for brightness levels of the projected picture compared to how bright it is in the venue, and other advanced features such as edge blending, stacking and geometric correction.
Technical Qualities of a Display
In addition to the specific types of visual technology stated above, any display integrated for esports should have several features to make it adequate for displaying this type of rapid entertainment:
High processing refresh rate – This allows the display to keep up with the game's movement.
Uniformity for video wall capabilities – Without uniformity the video wall will not be able to appear seamless to the audience.
High video quality reproduction – A crisp picture lends to a more immersive experience for the audience as the esports player participates in the tournament.
Wide viewing angles – This allows the audience to view the screen from many angles throughout the venue.
Extraordinary color reproduction – This is not only important for viewing of the tournament and the video game being played, but it can help to increase sponsorship opportunities for the venue. A sponsoring company will be more interested in a sponsorship package if they know their logo is being represented properly leading to more funds for the venue.
Easy functionality through input connectivity – Venues will need to have displays that can be easily managed and work in tandem. The easier they are to control, the more functionality the displays will have.
Investing in Infrastructure
Infrastructure is another important component to consider as the integration of the displays to the venue are important. Businesses must work with the right integrator to ensure the players are properly set up and able to be streamed to the main stage so the spectators have something to watch. Without proper knowledge on the workflow to connect all of the technology, the event could fail.
It goes without saying that you must have reliable internet, but it is also important to make sure the display technology used has a robust and advanced connectivity and feature set to put forth a successful esports event.
When looking to work with an integrator on updating a venue for an esports event, pay close attention to the technology being installed. Having a display that can keep up with the game being played on the athletes' screens and establishing an immersive experience for the audience is an imperative factor in creating a proper esports venue.
---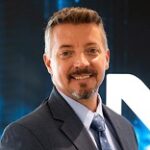 Rob Zeller is the vice president of sales at Sharp NEC Display Solutions of America, Inc., a global provider of professional and commercial visual technology and digital signage solutions. He has over 25 years of audio/visual experience, including more than 20 years in large LED display system design and sales. Zeller and his team are building the direct view LED business at Sharp/NEC, delivering powerful, immersive experiences through the implementation of integrated AV technologies.