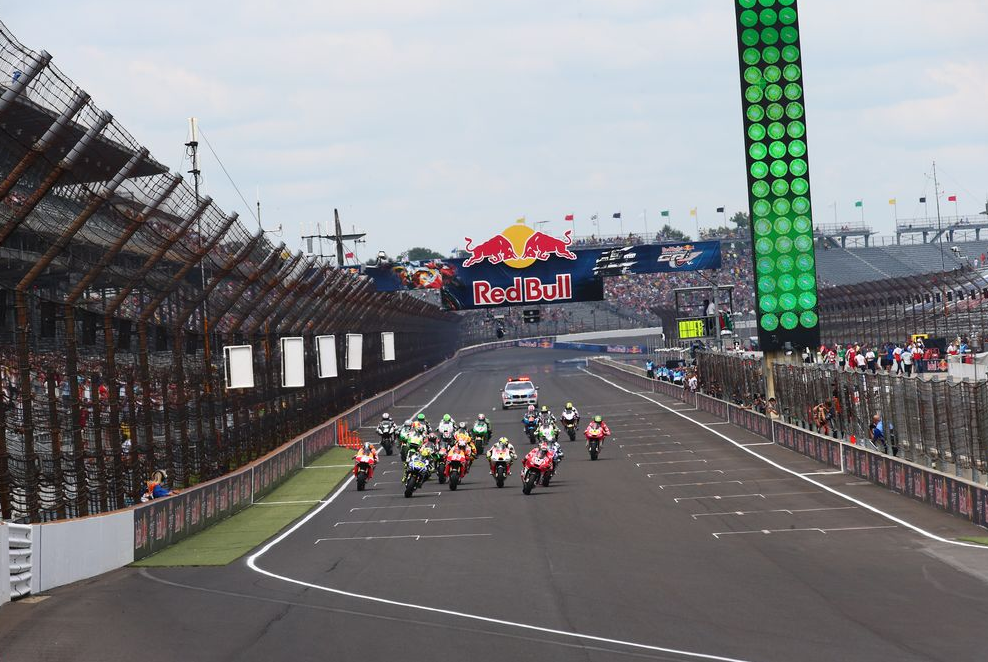 Motorcycle road racing will return to Indianapolis Motor Speedway after a five-year absence as the MotoAmerica Series will compete August 21–23, 2020, at the track's road course as a standalone event.
MotoAmerica last raced at the Brickyard as a support event of the MotoGP World Championship in August 2015. The 2020 Championship of Indy event will have five classes competing. The MotoAmerica event will take place on the same weekend as the popular Motorcycles on Meridian festival in Indianapolis.
"The very first motor race at IMS was a motorcycle event in 1909, and we're proud to welcome the return of two-wheeled racing at the Speedway with MotoAmerica in 2020," IMS President J. Douglas Boles said. "Wayne Rainey and everyone at MotoAmerica have done a great job reinvigorating motorcycle road racing in the United States and we can't wait to see the best American and international riders produce some of the best competition anywhere next August at the Racing Capital of the World."
Cameron Beaubier won both of the Superbike races in 2015 at the Speedway and has since won three MotoAmerica Superbike titles.
"We are thrilled to be headed back to Indianapolis Motor Speedway for a MotoAmerica round next year," MotoAmerica President Wayne Rainey said. "Being there along with MotoGP in 2015 was a great experience, and our races were extremely close and exciting. Now we get the chance to go back with all of our classes in a standalone event and that's a real privilege."