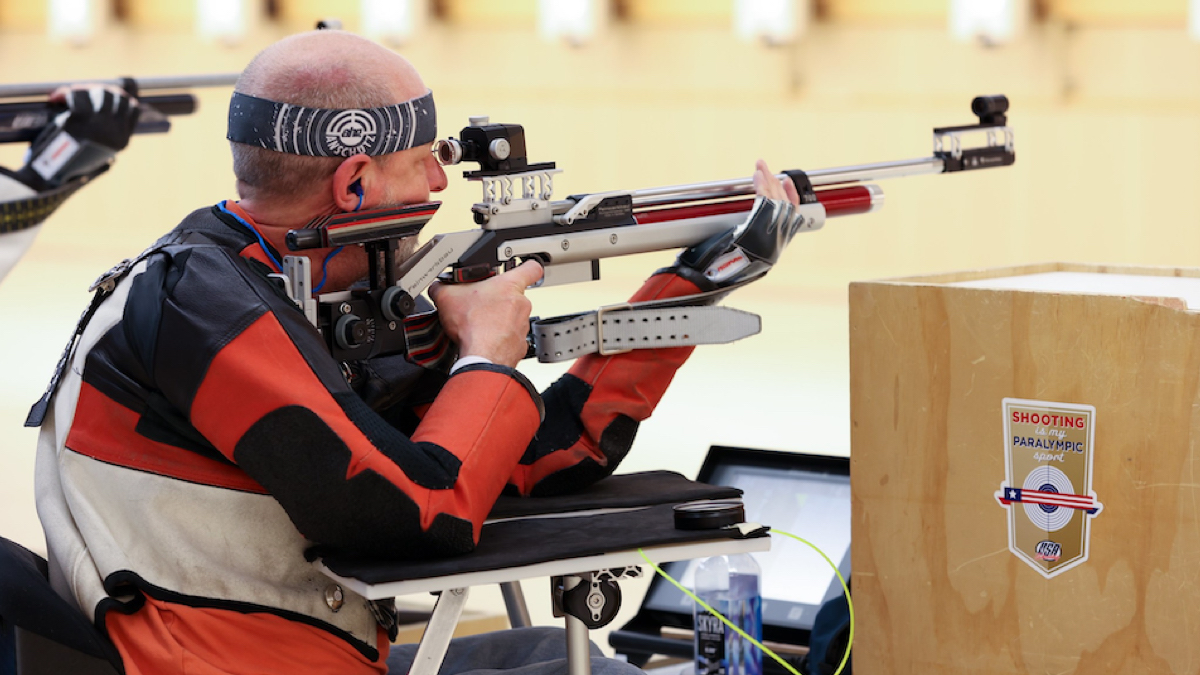 Move United, an organization specializing in community-based sports and recreation for individuals with disabilities, is expanding its national Adaptive Shooting League.
The Move United Adaptive Shooting League is comprised of Move United member organizations and community partners located across the country that have an interest in fostering the sport of adaptive shooting (air rifle and air pistol) for individuals with a disability, including wounded military personnel.
Since 2015, Move United has helped create and/or expand adaptive shooting programs in more than 20 markets around the country. Individuals can get involved as an athlete, coach, or volunteer. Interested individuals can participate in local programs and competitions, virtual matches, as well as program development and training opportunities.
A number of sanctioned competitions are held annually across the country, culminating in the chance for athletes to compete at a national level at The Hartford Nationals. For those who are unable or prefer not to participate in the competition circuit, virtual matches are also hosted utilizing the Orion Scoring System.
Through Orion, Move United produces sanctioned matches that provide an opportunity for athletes to compete against others from around the country and work towards gaining national ranking status. Orion can also generate an analysis of the shooter's performance, such as shot pattern.
"The opportunity to do an online match gives a nice goal every month," said Jay Martin, a wounded veteran who shoots air rifle at a range in Chantilly, Virginia. "Shooting air rifle is peaceful for me. It is actually relaxing."
Martin, who was paralyzed five years ago in a bicycle accident, now shoots air rifles up to five days a week and also coaches and assists other service members and individuals with disabilities who may be new the range. His ultimate goal is to make the national para shooting team.
"The whole point is for them to learn something new and have fun shooting," he said. "One of the neat things with the sport is there are so many ways to make it work for everybody. So far, we haven't seen someone come in and not been able to get them shooting, whether they are blind, quad, or other disability."