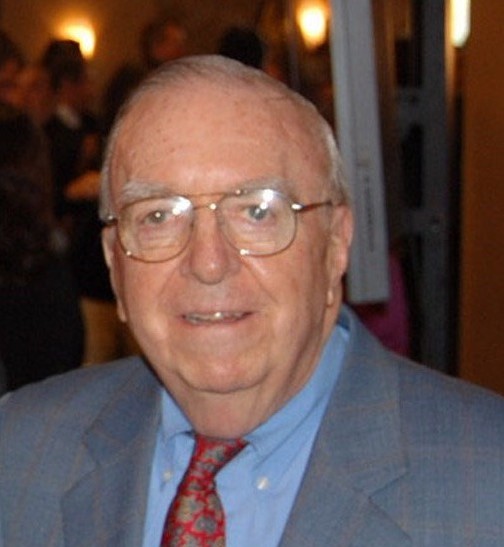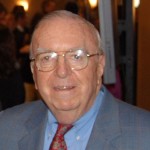 Michael J. Cleary, who served the National Association of Collegiate Directors of Athletics for five decades as executive director and most recently as director emeritus, passed away on December 31, 2015. He was 81 years old.
A Navy veteran, Cleary led NACDA from its inception in 1965 until 2011, serving the association longer than any other Division I conference commissioner, coaching association executive director or national association leader. In addition, he worked with all five NCAA presidents. Up until his death, he served as president for the John McLendon Minority Scholarship Foundation and the Michael J. Cleary Northeastern Ohio Chapter of the National Football Foundation, named in his honor in 2011.
"For over 50 years, Mike Cleary dedicated his life to collegiate athletics and specifically NACDA," said Bob Vecchione, NACDA executive director. "Mike has meant so much to so many. I have known him for over 33 years, and to this day I am amazed by the number of people, from all walks of life, who have relayed heartwarming stories on how Mike changed their life. Mike's legacy will be carried on for many generations by those who he mentored. All of us at NACDA are deeply saddened by Mike's passing but are extremely grateful for the opportunity to intern under the ultimate professor, Mr. C."
Over the course of his tenure with NACDA, Cleary oversaw the creation of the organization's annual convention, its affiliate associations, Facilities Workshop, Security Summit, the NACDA Daily Review, the Learfield Sports Directors' Cup and Athletics Administration. While serving as NACDA's executive director, Cleary also held the posts of commissioner of the Ohio Athletic Conference from 1973–1981 and administrator of the Division 1A Athletic Directors' Association from 1986–1992.
"On behalf of all of the members of NACDA, we want to express our deepest sympathy to the family of Mike Cleary on his passing," said NACDA President Tim Selgo, director of athletics at Grand Valley State University. "As the founder of our organization, Mike was held in the highest regard by all who were fortunate enough to have known him and had the privilege of working with him. There are so many collegiate athletics administrators today who have benefitted from the leadership that Mike provided our organization for the last 50 years, that it is an understatement to say that Mike had a profound influence on college athletics as we know it today. Our thoughts and prayers go out to the entire Cleary family at this time."
Prior to NACDA, Cleary served as the director of championship events for the NCAA, and also held the same position with the NAIA. Before entering the field of intercollegiate athletics, Cleary served as the general manager of the Cleveland Pipers in the American Basketball League under owner George Steinbrenner. While with the Pipers, he hired John McLendon, the first black coach to head an American professional sports team. He also served as general manager of the Kansas City Steers of Abe Saperstein's ABL and Midwest scout for the New York Knicks.
Donations in Cleary's name can be made to Saint Ignatius High School, 1911 West 30th St., Cleveland, OH 44113; The John McLendon Minority Scholarship Foundation, 24651 Detroit Road, Westlake, OH 44145; and the John Carroll University Mike Cleary Program in Sports Studies, 1 John Carroll Blvd., University Heights, OH 44118.