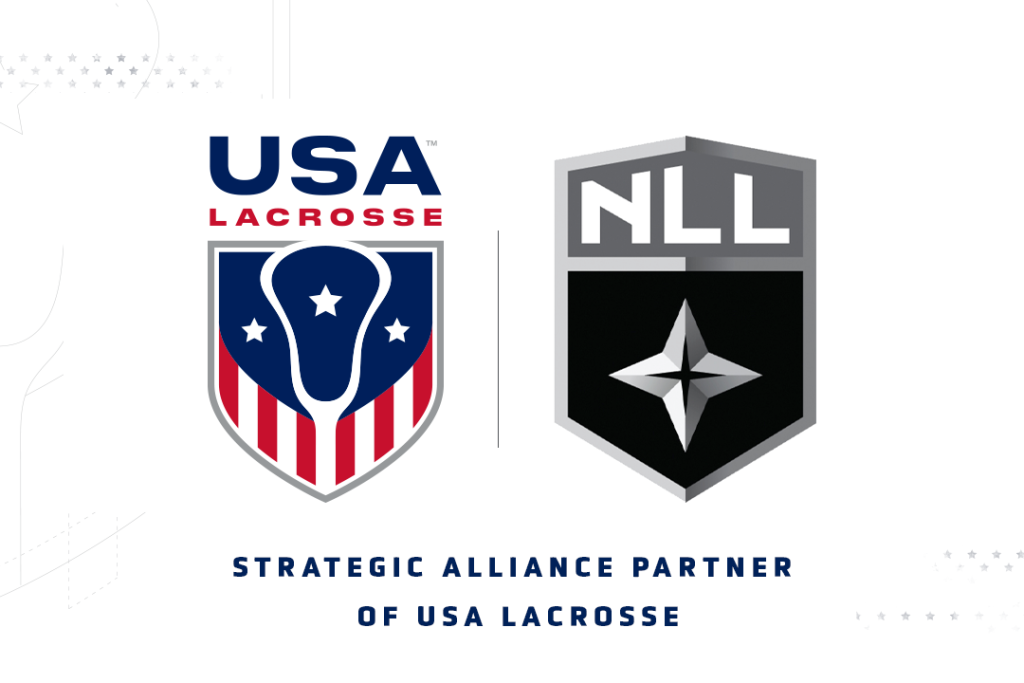 A strategic partnership that is a landmark collaboration in the world of lacrosse has been announced between the National Lacrosse League and USA Lacrosse.
The two brands have come together in agreement to unify efforts to help the sport grow with a specific focus on box lacrosse.
"We're committed to expanding our presence in the box game and this agreement is a significant step in that direction," said Marc Riccio, president and chief executive officer of USA Lacrosse. "We've enjoyed a long and healthy relationship with the NLL over the years. This new agreement formalizes that relationship and helps us align our efforts to ensure that we're maximizing our value to the lacrosse community."
The NLL will use its expertise in the box game to assist USA Lacrosse in developing box coaches and officials, supplementing the USA Lacrosse development programs with box-specific content. The league will also provide its coaches and players to present at the annual USA Lacrosse National Convention.
"This partnership will help expand the scope and breadth of every level of lacrosse and introduce thousands of people to the stories and skills of our athletes," said Matt Hutchings, chairman of the NLL Board of Governors and chief operating officer and executive vice president at Kroenke Sports & Entertainment. "We want to thank Marc and his team for helping spearhead this partnership and look forward to a long and fruitful relationship."
Diversity and inclusion initiatives are another main focus of the partnership. The league will collaborate with NLL Indigenous athletes and the USA Lacrosse Native American Advisory Council to create ongoing historical and cultural Native resources, as well as engage with USA Lacrosse Urban Lacrosse Alliance programs located in NLL home markets.
Additionally, the two organizations are focused on expanding the player pool for U.S. national teams and will look to increase the number of Americans positioned to play in the NLL.