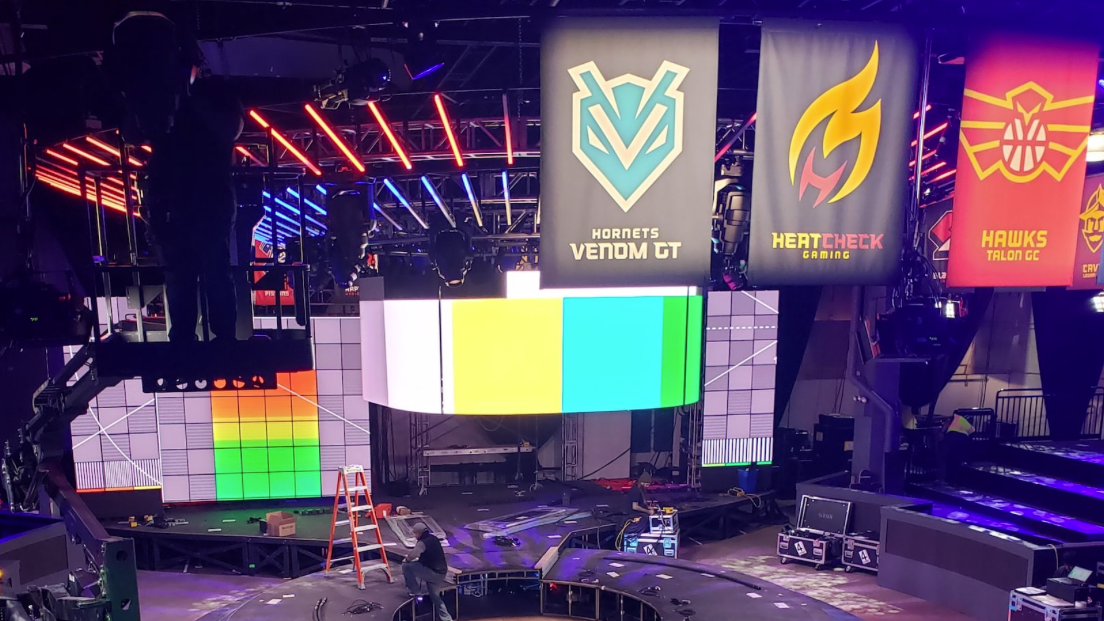 A new NBA 2K League season will feature a new home studio. The NBA's esports league has unveiled a new studio in Manhattan that will serve as the venue for its upcoming season of  competition. NBA 2K League Studio will occupy a 13,600-square-foot space at 508 West 37th Street in Manhattan and will able to seat 200 spectators. The league's previous two seasons were staged in a studio in Queens.
The new venue features a seating bowl that reflects the circular competition format unique to the league. It will have larger screens and a mic'd stage designed to highlight the players and their personalities to viewers in the studio and those watching on the broadcast. The venue also features a Bud Light VIP Lounge, a streaming pod for guest streamers and an additional studio to capture content.
"Every season we seek to elevate the NBA 2K League experience for players, fans and viewers, and we are taking a major step in that direction with our new Manhattan studio," said NBA 2K League Managing Director Brendan Donohue. "This unique space will further establish the NBA 2K League as a world-class esports product and make the league more engaging and accessible to casual and hardcore fans alike."
The NBA 2K League's third season begins March 24. Each team in the league will play 16 regular-season games. While most games will be played in the new studio, select NBA 2K League teams will host rivalry matches and round-robin events in their local markets for the first time.