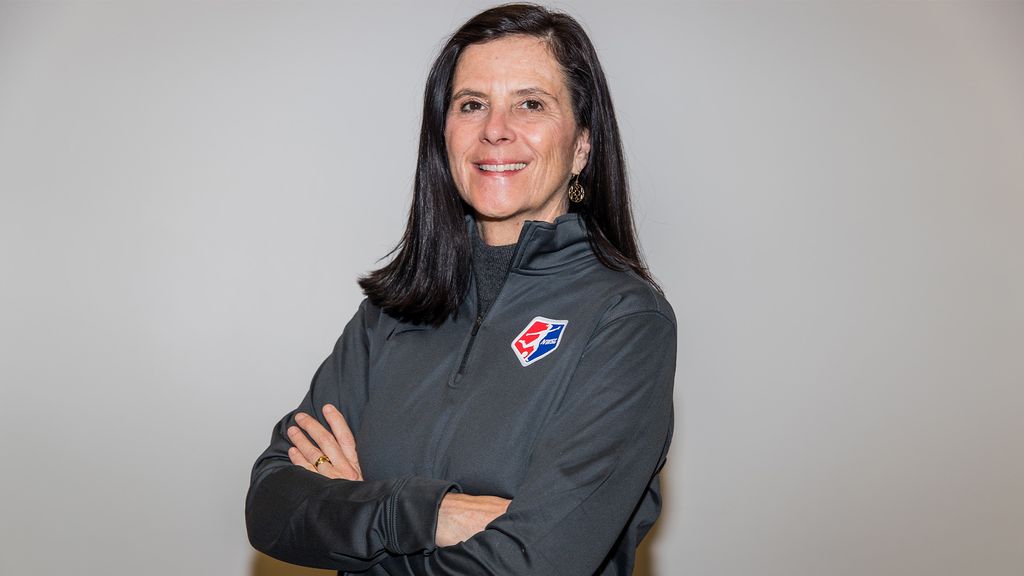 Lisa Baird, who has extensive sports management experience between her time at the United States Olympic & Paralympic Committee in addition to the NFL, will be the new commissioner of the National Women's Soccer League.
The NWSL will charge Baird with oversight of all league operations and NWSL Media, as well as working to grow revenue and audience for the league that received a massive boost in attention and growth last summer with the U.S. women's national team's success at the 2019 FIFA Women's World Cup.
"As a long-time fan of the game and the players, I am excited to be joining the league at this time. The NWSL has tremendous positive momentum and a clear path towards growth," said Baird.
In conjunction with Nolan Partners, a global executive recruiting firm, the league's search for a commissioner included a committee with a representative from each NWSL club and in-person interviews with the selected finalists. Baird succeeds Amanda Duffy, who left in January for an executive position with Orlando Pride, one of the team's in the league.
"We are thrilled to name Lisa as the commissioner of the NWSL," said NWSL Executive Committee Chair and North Carolina Courage Owner Steve Malik. "Her impressive background at the forefront of sports and commercial business for some of the most iconic properties worldwide will be instrumental to the future success and growth of the league."
Baird joins the NWSL from New York Public Radio, where she served as the chief marketing officer for more than a year. Baird previously served for a decade as the chief marketing officer at the U.S. Olympic and Paralympic Committee and played the leading role securing broadcast, sponsorship and licensing deals and launched the Team USA brand, in addition to working with the national governing bodies on several marketing and media initiatives.
"Among the extremely talented finalists we saw, Lisa had the right combination of experience and leadership, which immediately captured the board," said Mike Golub, president of the Portland Thorns. "Lisa's stellar accomplishments with some of the most successful properties in our industry and her well established reputation as a leading global marketer make her the best person to steward the league's next phase of growth."
Baird began her career at the Proctor & Gamble Co. where she spent six years in brand management. From 1990–2000, she worked in different management roles at Johnson & Johnson, Bristol Myers Squibb Company, Warner-Lambert Company (now Pfizer), and General Motors. From 2000–2005, Baird served as the senior vice president of marketing communications at IBM. She later served as senior vice president of marketing and licensing for the National Football League. In that role, she directed the NFL's consumer products, entertainment marketing and advertising programs, launched NFL Play60 and expanded the league's licensing business with deals with Nike, Under Armour and Fanatics.