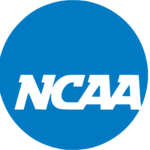 The NCAA has selected seven new sites for championships for the 2016–2017 academic year that were relocated from North Carolina, including the return of the NCAA Men's Basketball Championships to South Carolina for the first time in 15 years.
The NCAA had opened the bid process for the championships following an August decision by its Board of Governors to relocate events originally awarded to cities across North Carolina. The board made the decision because of the cumulative actions taken by the state concerning civil rights protections, noting that unlike issues that may arise in other states, North Carolina laws invalidate any local law that treats sexual orientation as a protected class or has a purpose to prevent discrimination against lesbian, gay, bisexual or transgender individuals, and that North Carolina has the only statewide law that makes it unlawful to use a restroom different from the gender on one's birth certificate, regardless of gender identity.
The relocated championships will now take place in these cities:
2016 Division I Women's Soccer Championship, College Cup, December 2 and 4: Avaya Stadium in San Jose, California;
2016 Division III Men's and Women's Soccer Championships, December 2 and 3: Kerr Stadium in Salem, Virginia;
2017 Division I Men's Basketball Championship, first/second-rounds, March 17 and 19: Bon Secours Wellness Arena in Greenville, South Carolina;
2017 Division I Women's Golf Championships, regional, May 8–10: University of Georgia Golf Course in Athens, Georgia;
2017 Division III Men's and Women's Tennis Championships, May 22–27: Champions Tennis Club in Chattanooga, Tennessee;
2017 Division I Women's Lacrosse Championship, May 26 and 28: Gillette Stadium in Boston;
2017 Division II Baseball Championship, May 27–June 3: The Ballpark in Grand Prairie in Grand Prairie, Texas.
Bids were reviewed based on various criteria, including a site's capacity to host championships on the dates specified and the ability to ensure a quality student-athlete experience. Host cities were also required to complete a questionnaire outlining how they will protect participants and spectators from discrimination.
"We appreciate our member institutions and the many cities across the country who were involved in the bid process for these championship sites," said Joni Comstock, NCAA interim executive vice-president of championships and alliances. "The sports committees were pleased with the quantity and quality of the bids received and are confident the selected sites will host championships that provide an outstanding experience for student-athletes, membership and fans."
The decision to select Greenville, South Carolina, marks the third time a round of the Division I Men's Basketball Championship will be played in South Carolina, and the first since Greenville hosted in 2002. Columbia, South Carolina, had hosted in 1970.
Cities in South Carolina recently became eligible to bid for events after the Confederate flag was taken down from the grounds of the state capitol.