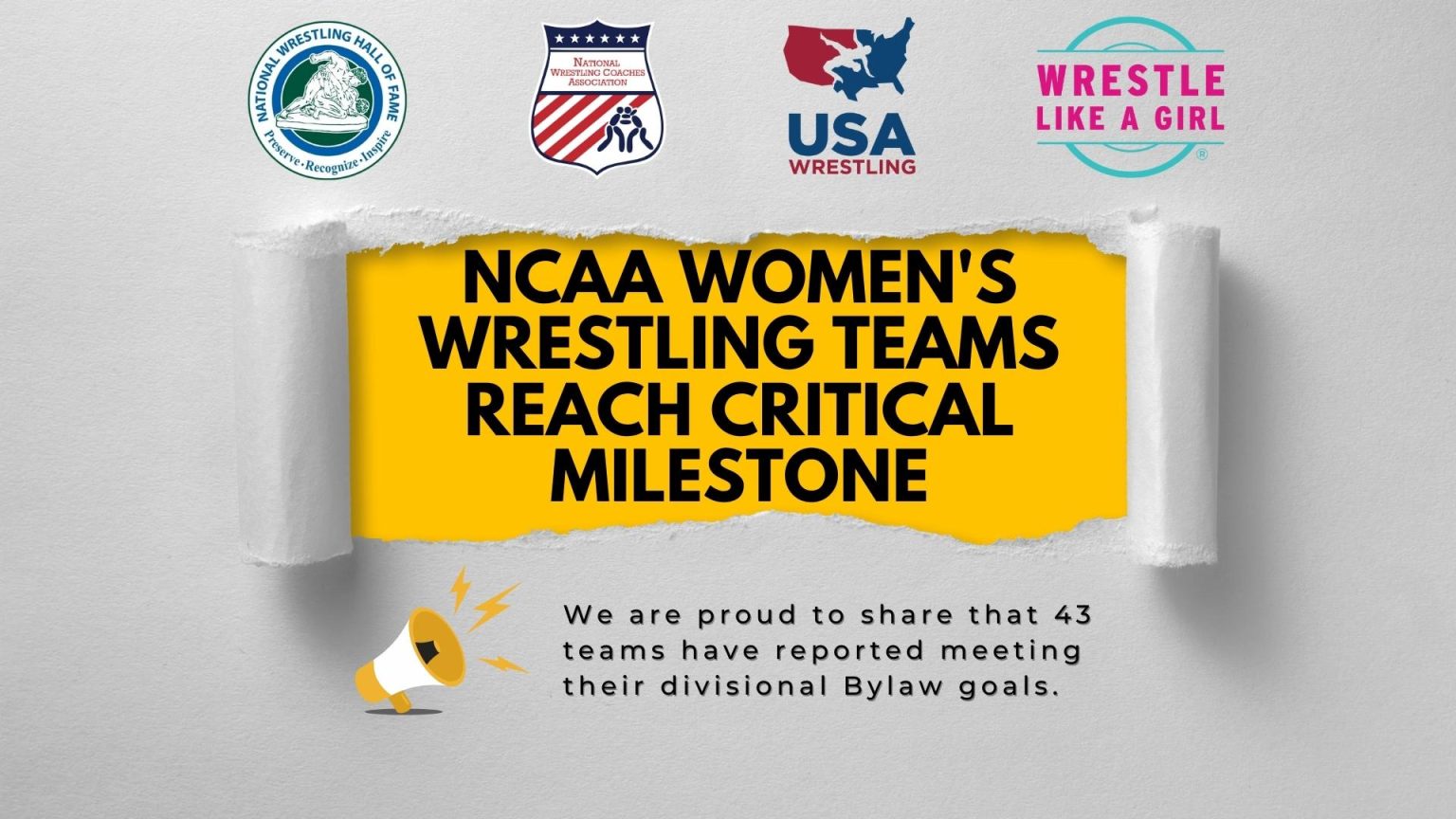 The National Collegiate Women's Wrestling Championship Executive Committee has announced that NCAA women's wrestling has successfully met the requirements established for consideration of an NCAA sponsored championship.
More than forty teams across all three divisions report meeting their respective divisional NCAA rules required to be considered for NCAA championship sponsorship.
"With the help of our coalition partners, Wrestle Like a Girl, USA Wrestling, the National Wrestling Hall of Fame and the National Wrestling Coaches Association, we are proud to share that 43 teams have reported meeting their divisional bylaw goals," said Lisa Goddard McGuirk, chair of the NCWWC Executive Committee. "We also want to express our appreciation of support from the NCAA Committee on Women's Athletics, the NCAA staff and institutional members of that committee for their support of the sport."
NCAA teams currently compete in the National Collegiate Women's Wrestling Championship, which serves as the national championship for all NCAA schools until the NCAA sponsor a championship.
"USA Wrestling is overjoyed with our great sport reaching this important milestone," said Rich Bender, executive director of USA Wrestling. "It has been the combined efforts of many that has helped push NCAA Women's Wrestling to these incredible new heights. Much work remains as we collectively continue the sport's advancement by providing more quality collegiate wrestling opportunities for women all across the nation."
Iowa last fall became the third Division I school to build a women's program and first Power 5 program to do so. In addition to the NCAA member universities that have women's wrestling, there are more than 30 NAIA programs that also have women's wrestling programs.
"NCAA inclusion of women's wrestling is vital to the sport's expansion across the globe and will open opportunities for more girls and women from underrepresented communities to pursue their education and become leaders in life," said Sally Roberts, chief executive officer of Wrestle Like a Girl. "Wrestle Like a Girl and our supporters are thrilled with the achievement of this milestone and are committed to continuing the work to achieve NCAA championship status."