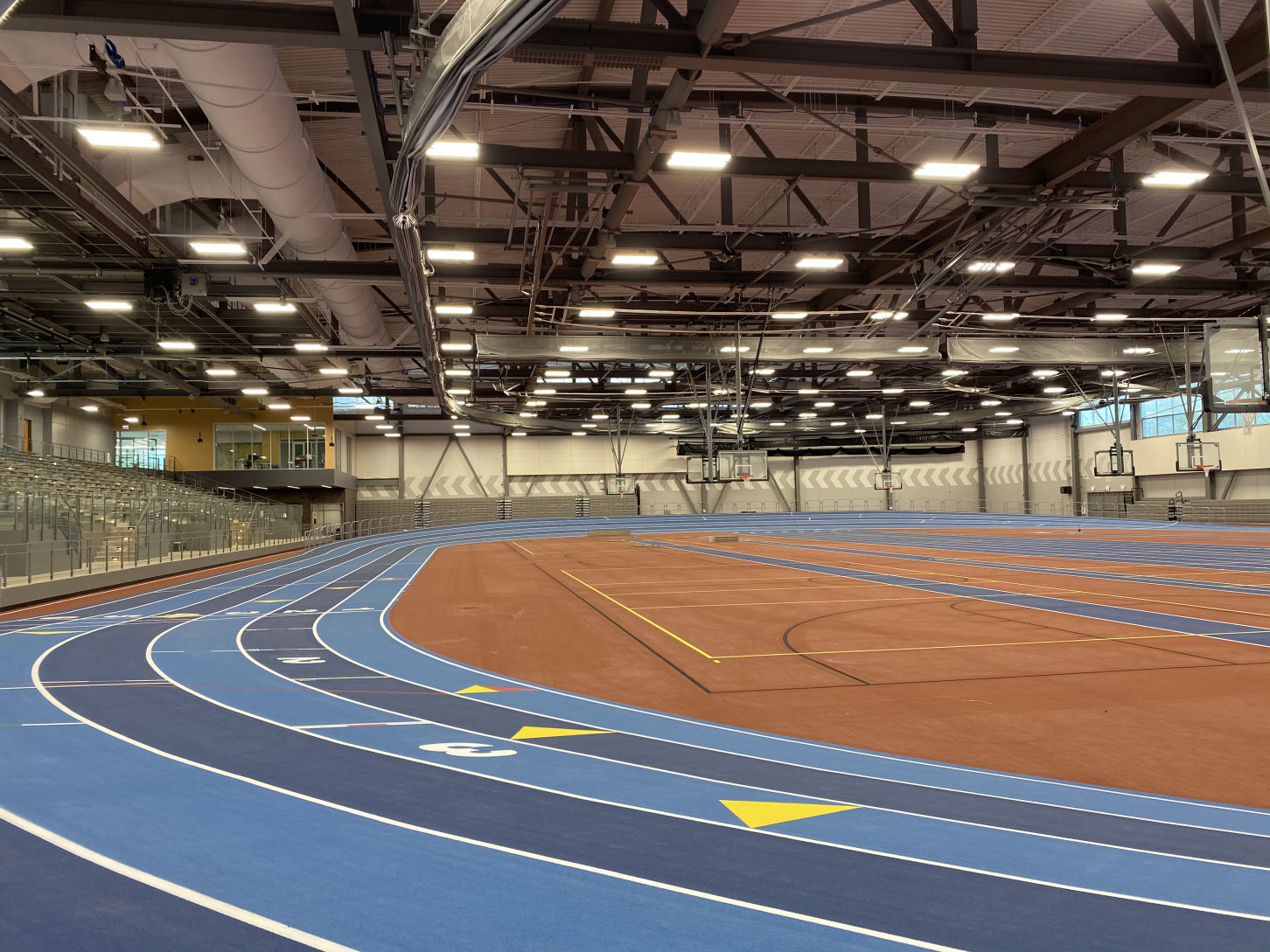 A new indoor track facility has opened in the South Side of Chicago, with seating for 3,500 fans at sporting events. The venue will also be used for after-school programs in the Gately Park neighborhood.
Chicago Mayor Lori Lightfoot cut the ribbon this week at the 139,000-square-foot venue, which was to open last year but was delayed by the pandemic.
Lightfoot told the Chicago Sun-Times the facility will put the city in contention to host indoor track-and-field events and "I don't ever want to hear again that nobody comes to Chicago to look for track talent because we have it in abundance."
The $53.67 million building features a 118,000-square-foot field house that includes a 200-meter, six-lane running track; high jump and long jump pits; pole vault, hurdle and relay areas; throw cages, sprint lanes, concession areas and locker rooms. It also includes a fitness center, multipurpose rooms for community use, Chicago Park District administrative offices and After School Matters programming space that includes a dance and exercise studio, a full culinary teaching kitchen, gathering/performance space, a rooftop deck and garden, and multipurpose labs for art, music, science, and technology.
In addition to sporting events and programs, the facility has 70,000 square feet of usable event space that can also be programmed for recreational basketball, volleyball and other non-sporting events. Basketball hoops and volleyball nets retract from the ceiling to provide four basketball courts and six volleyball courts. The glass enclosed multi-purpose room overlooks the track and sports areas. Outside, the park offers a playground, softball and baseball diamonds, basketball courts and a Little League Baseball Stadium.