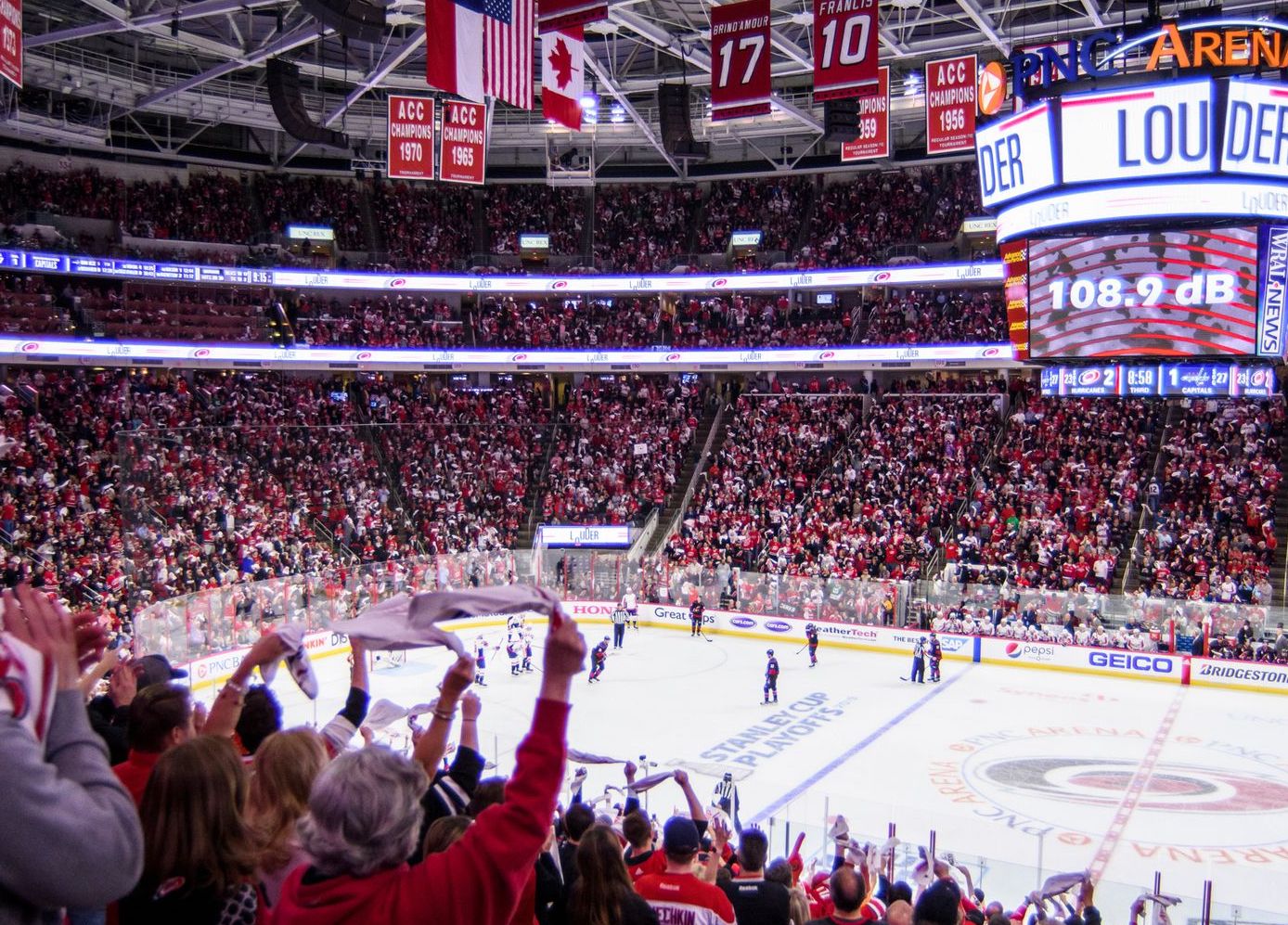 The Carolina Hurricanes will continue to play at PNC Arena in Raleigh, North Carolina, after signing a five-year lease extension with The Centennial Authority, the arena's owners, that will run through September 30, 2029.
"We are excited to extend this lease with the Carolina Hurricanes," said Thomas McCormick, Centennial Authority board chair. "The Hurricanes were an integral part of the team who built PNC Arena and the Centennial Authority board is pleased to continue our operations of this regional arena with Hurricanes as a major tenant."
The Hurricanes, the first major professional sports franchise to locate in the Raleigh-Durham region, have called PNC Arena home since 1999 when the venue opened. The new lease extension includes operating expense agreements between the Centennial Authority and Gale Force Sports and Entertainment, termination rights and repayment, and guarantee of performance.
The lease extension also includes a commitment by the Hurricanes Foundation to contribute cash and in-kind benefits of no less than $1 million per year to youth hockey and/or charities throughout the state of North Carolina.
"We are proud to call PNC Arena and the Triangle home," said Don Waddell, president and general manager of the Hurricanes. "This is an exciting time for our franchise on and off the ice and we plan to give this community plenty to cheer for now and into the future."
A similar five-year lease extension was made in May 2020. The Hurricanes, along with North Carolina State basketball, have been the main tenants of the arena since it opened.