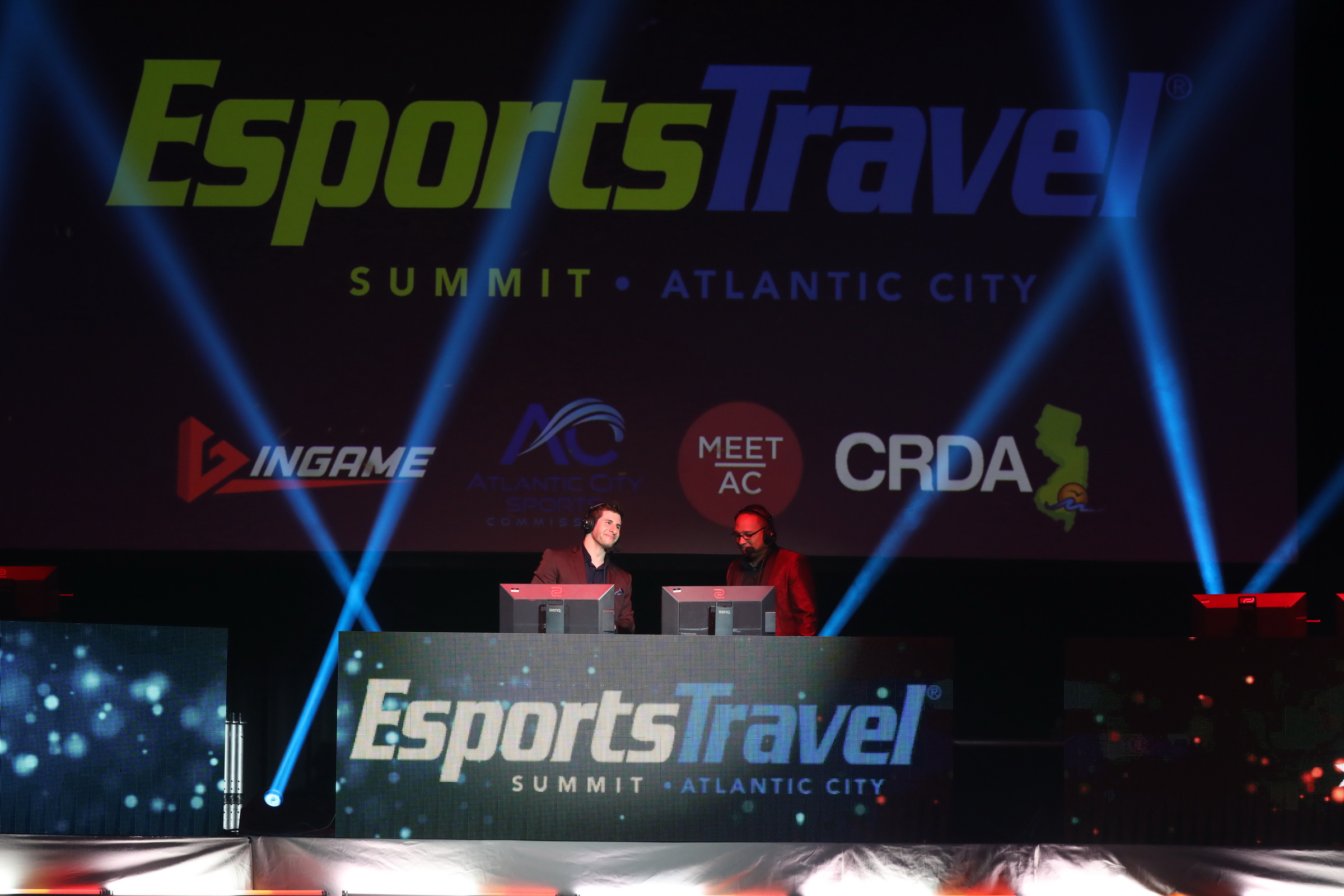 New Jersey — and Atlantic City specifically — is poised to become a leader in esports development and the regulation of esports wagering, according to state officials and education leaders who have been pushing several new initiatives in the region.
During a webinar held by the Greater Atlantic City Chamber, state officials said New Jersey's existing regulations on traditional sports wagering since the recent Supreme Court decision to open the market nationwide have put the state in a solid position to manage the next big wave of esports-related wagering. Regulation issues are becoming significant in several states, including Nevada, which recently has debated legislation to establish an esports commission.
But more than that, the combination of investment in a new esports innovation center and the built-in attractions that the destination offers could position Atlantic City for future growth in the market — and to attract a younger demographic of visitor — said Anthony Gaud, CEO of G3 Esports and chair of the American Heart Association Gaming and Youth Task Force.
"If we play our cards right, we should have a younger tourism base coming here that's going to enjoy it for years to come," Gaud said. "The combination of the beach and hotels really make it quite attractive."
Investment in Innovation
But Atlantic City has several additional assets going for its esports future, including the development of a new esports innovation center through the state and Stockton University, which has taken a leadership role in esports. The university's esports program, which began in 2019, now has 500 students involved, said Scott Huston, the university's chief information officer.
While the school's esports team have fared well competitively, winning five championships in its first year, the university is preparing students for potential jobs in the industry in areas such as media production, marketing, communications and technology.
In May, the New Jersey Economic Development Authority announced that it would invest $200,000 with Stockton University to support the establishment of an esports innovation center at the university's Atlantic City campus. The funding will be used to provide staff support for the center, which is expected to contribute to Atlantic City's goal of becoming a hub for the esports industry.
Among other activities, the center will identify industry-wide technology development opportunities and host "hack-a-thons" and similar coding challenges focused on creating innovative solutions. It will also work with private sector companies and colleges and universities to develop programs teaching the skills most in-demand in the esports industry, convene industry events that highlight opportunities and leading-edge developments in esports technology, and support esports-related research at New Jersey academic institutions.
"The job possibilities from esports are huge," Huston said. "My hope is that the esports innovation center can look at that and look at where the jobs are going to be."
Whether they are applying for jobs in the esports industry or not, esports will be a significant industry for future applications in traditional jobs as well, said Bill Penders, senior adviser of the New Jersey Economic Development Authority Office of Economic Transformation. He noted when his department was recently trying to hire interns, the majority of those that applied said they had competed in esports. "Eighty percent of those students were on esports teams," he said. "We had one resume with someone who was on a baseball team. The dynamic is changing radically. It's everywhere you see."
The infrastructure being built in Atlantic City will attract future events, said Rob Johnson, CEO of CSL Esports and an Atlantic City native. The economics of hosting live esports events in venues that were not necessarily designed for them are proving difficult for many event organizers, he said. "Purpose-built infrastructure like the esports innovation center – that's where these events are going to," he said.
Poised for Wagering
Dave Rebuck, director of the New Jersey Division of Gaming Enforcement, said the next area where the state can shine in esports will be in wagering. State officials began tracking esports in 2012 as the New Jersey began fighting the case that led to the Supreme Court decision on sports wagering. "It was a strange concept to us at the time," he said.
But fast forward to 2021 and the state has been taking what it's learned from legal traditional sports wagering and is pivoting to what could be a lucrative market for esports wagering. A key will be the ability to provide bettors with confidence that the competitions are regulated against any impropriety. But esports present a unique opportunity since there are so many fans of the genre and there are an increasing number of events and potential things on which to bet. "It's a marketer's dream because you are just limited by your own creativity," he said.
New Jersey state officials, he said, are welcoming the world of esports and may be better positioned than other states, including Nevada, to launch esports wagering programs that could attract future visitors to Atlantic City. "Nevada wants to establish an esports commission," he said. "We don't need it. We already have it. We have a system in place by law. Our sports wagering law allows esports as a sporting event."