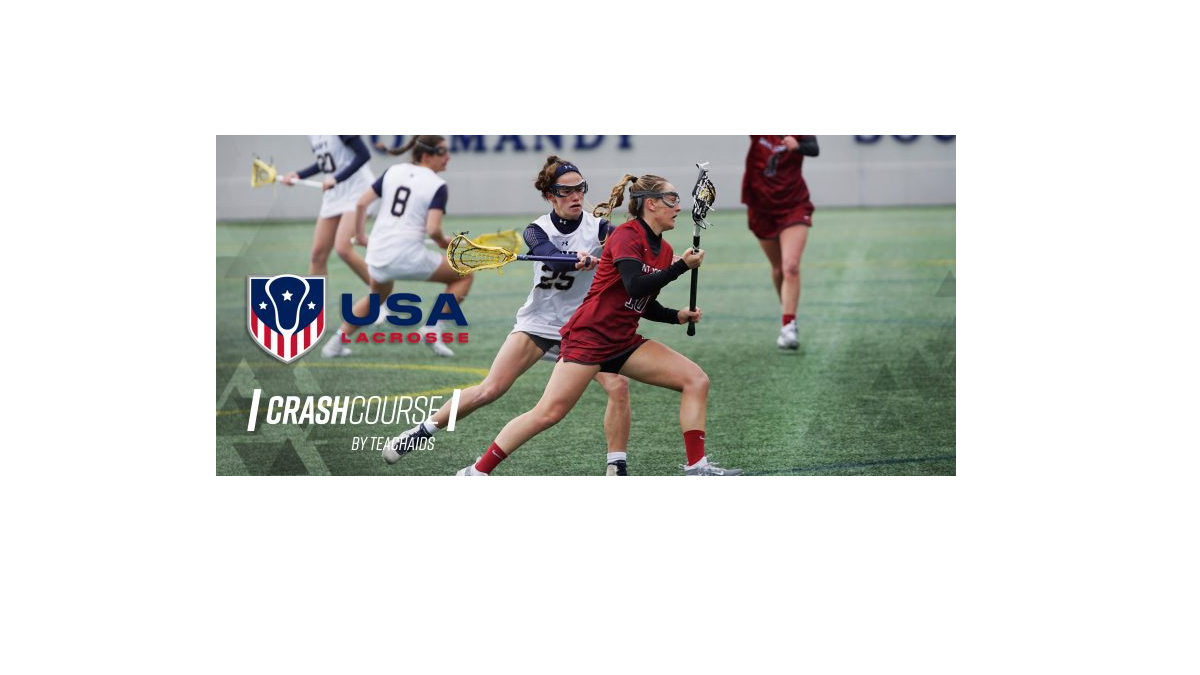 USA Lacrosse, the governing body of lacrosse in the United States, will partner with TeachAids to provide the company's CrashCourse concussion education technology to its members.
CrashCourse is a suite of interactive products focused on the prevention and treatment of concussions and related mental health issues, and is designed to educate athletes, parents and coaches about concussions. The program also serves as a resource for athletic trainers, rehab specialists and physicians.
"It is important for everyone, not just coaches, parents and athletes, to understand the signs and symptoms of a concussion and how to respond if a concussion has been sustained," said Kevin Greene, USA Lacrosse director of coach and athlete development. "USA Lacrosse is excited to implement the CrashCourse concussion education products into our training process. We consider the health and safety of our athletes our highest priority."
Over the past two years, USA Lacrosse and TeachAids have collaborated closely to launch two concussion education programs. First was the Brain Fly-Through, which uses technology from Stanford University's Neurosurgical simulation and Virtual Reality Center to conceptualize an otherwise "invisible" injury. Second was the Concussion Story Wall, an interactive database featuring more than 700 individual stories describing personal concussion experiences.
"We are excited to be working with such a popular sport to help further the safety and enjoyment of its participants," said Dr. Piya Sorcar, TeachAids founder and chief executive officer. "The leadership of USA Lacrosse provides an impressive model of commitment to player and coach health education."