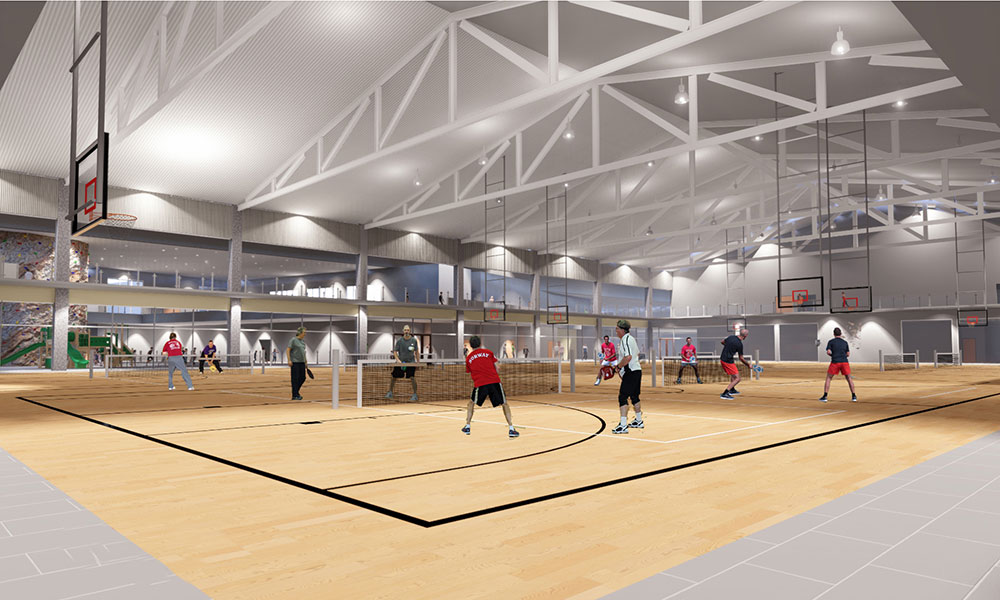 A new indoor sports complex has received support from the Palm Beach County (Florida) Commission, paving the way for a 200,000-square-foot, $43 million complex to go online in 2022.
The Palm Beach North Sportsplex will be situated on 17 acres of land inside Palm Beach Gardens that is being leased by the city to the nonprofit Palm Beach North Athletic Foundation, which will fundraise to build and maintain the facility.
The foundation is developing a two-story indoor sportsplex that will offer ice hockey, basketball, volleyball, pickleball, squash, fitness classes, children's camps, an indoor track, gymnastics, rock climbing, ice skating and indoor golf. The complex will also have a restaurant.
"This Sportsplex will offer our community sports and activities that are needed but have not been readily available," said Tucker Frederickson, a former New York Giants running back who serves on the Foundation's Sports Advisory Council. "Sports can change lives, especially for our youth. This outstanding facility will open doors for so many young people who would otherwise not be exposed to these life-changing opportunities. The PBN Sportsplex will also offer a wide variety of health and wellness programs."
The venue will be open to the public and also include collegiate sports training. The Sportsplex has already partnered with the Hospital for Special Surgery as the venue's official hospital to provide wellness, injury prevention and treatment for athletes. The foundation was co-founded in 2017 by Michael Winter, Russell Dise and Brian Duncan.
"With the outbreak of the Covid-19 virus, we recognize these are unusual times," Winter said. "We know the power of sports and community will continue to be important in the lives of our community members, and we applaud the county for continuing to move this important project forward."